Artsakh flag causes aggression among Azerbaijanis during WW2 victory march in Moscow – Video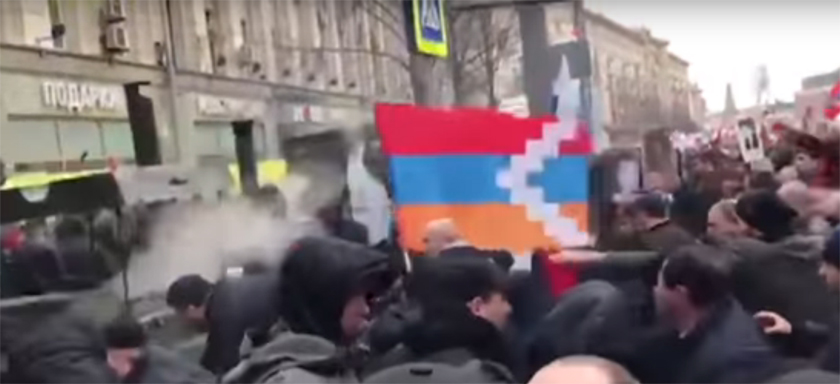 ARMENPRESS – During the WW2 victory celebrations in Moscow, the Artsakh flag was waved which caused aggression among Azerbaijanis – a clash erupted between Armenians and Azerbaijanis.
The brawl happened when Armenians waved the flag of Artsakh during the march. An online footage shows police intervening immediately as the scuffle began.