Artsakh: Amaras Monastery under Armenian control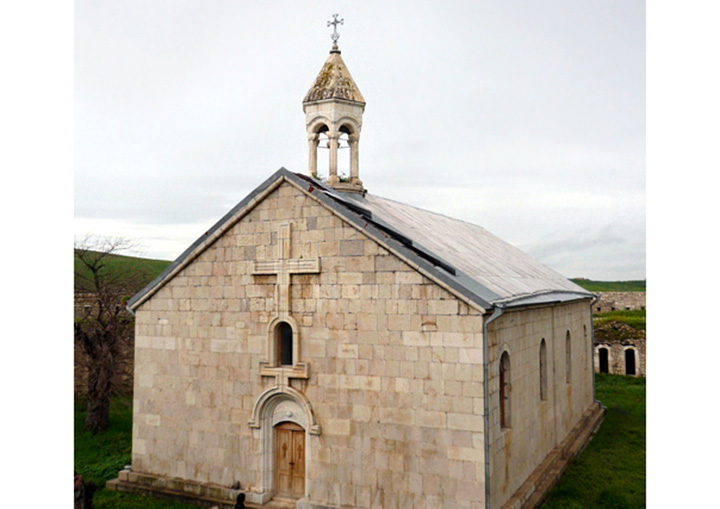 PanARMENIAN.Net – The ancient Armenian monastery of Amaras will remain under Armenian control, despite earlier reports suggesting that Azerbaijan has captured the site in its war against Nagorno-Karabakh.
"Amaras is ours, Amaras is waiting for us," the village municipality of Machkalashen – the settlement closest to the monastery – said in a Facebook post on Thursday, November 19.
According to medieval chroniclers, St. Gregory the Illuminator founded the Amaras Monastery at the start of the fourth century. It was a prominent religious and educational center in medieval Armenia. At the beginning of the fifth century Mesrop Mashtots, the inventor of the Armenian Alphabet, established in Amaras the first-ever school that used his script.
The ancient Armenian monastery of Dadivank, the ruins and the archeological site of Tigranakert, Ghazanchetsots Cathedral in Shushi and hundreds of other historic monuments will be left to Azerbaijan, under a statement on the cessation of hostilities in Karabakh. At the moment, Russian peacekeepers have been deployed to the area near Dadivank to ensure the safety of both the church and the perishoners. Azerbaijanis, meanwhile, have already destroyed the domes of Saint John the Baptist Church, commonly known as Kanach Zham (Green Chapel), in the city of Shushi, which has come under Azerbaijan's control in the recent war against Nagorno-Karabakh.