Armenian weightlifter Mel Daluzyan stabbed in Amsterdam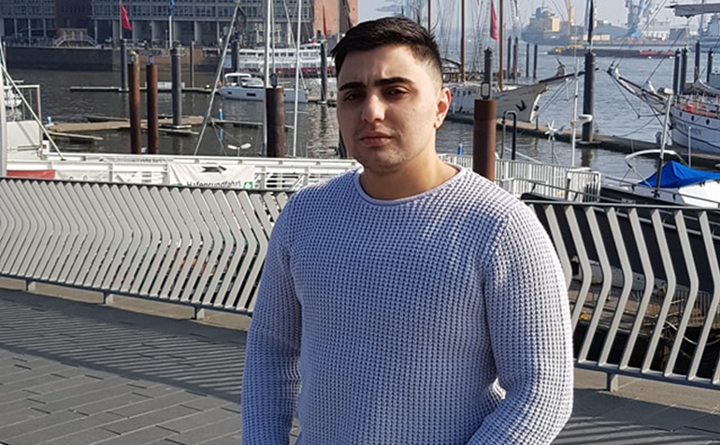 Armenian weightlifter Mel Daluzyan (aka Meline Daluzyan) was hit in a knife attack in Amsterdam after armed robbers broke into the Albert Heijn Supermarket where he was doing shopping at the moment.
Duluzyan rushed to help after he saw the two unknown men attack the cashier.  He succeeded, after a while the police arrived and arrested the robbers, the sportsman's friend, LiLit Lalayan, says in a post on Facebook.
Before the police arrived, however, one of the robbers managed to inflict stab wounds to Mel. The sportsman is now said to be in hospital; his condition is estimated as stable.