Armenian Student Associations of Canada demand the resignation of the Pashinyan Government and the formation of a transitional government of national unity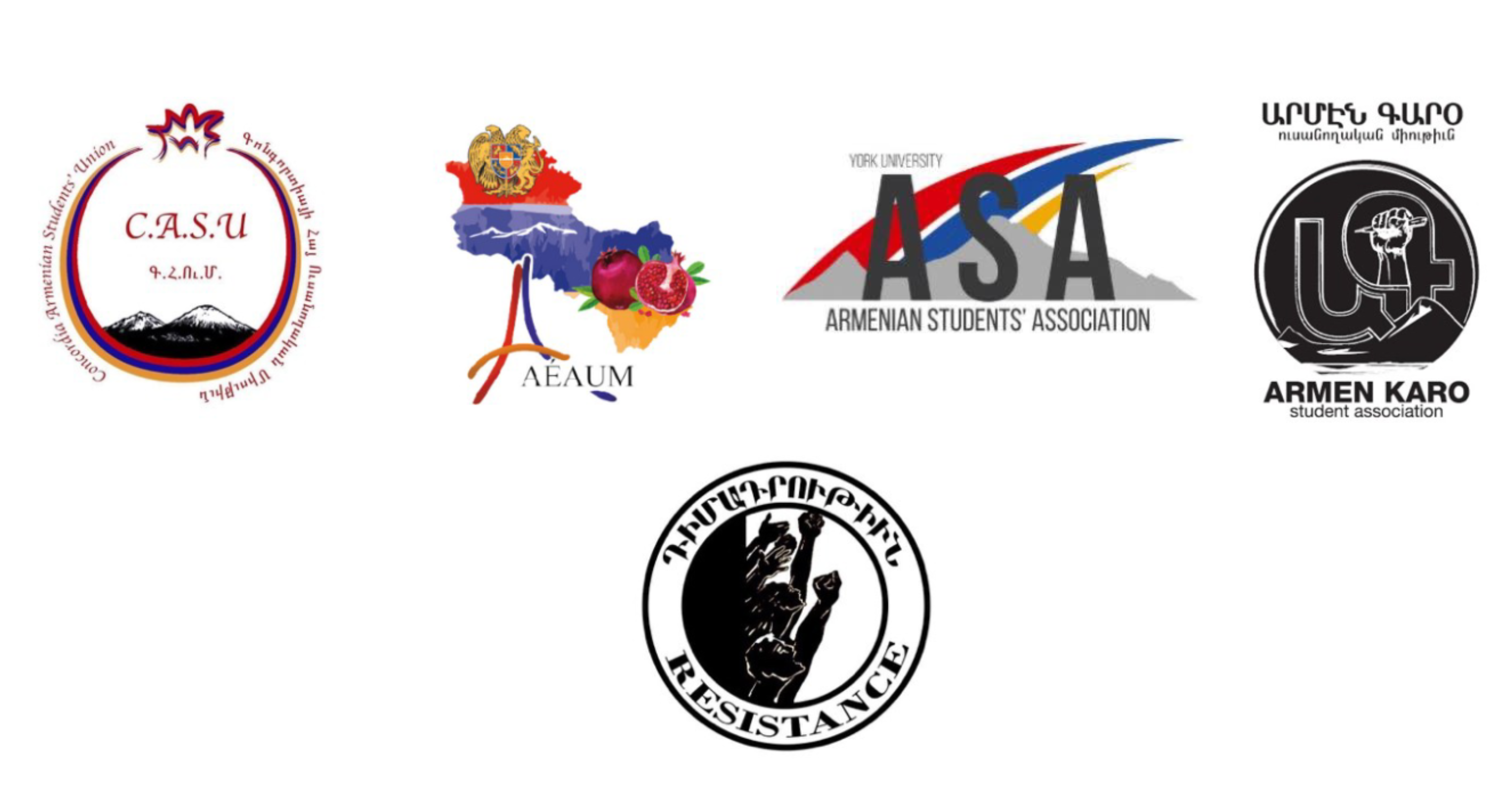 On the recent official declaration of the Prime minister of Armenia and the Government of Armenia about the Nagorno-Karabakh conflict
On April 13, exactly five months after our last condemnation of the "normalization" process of diplomatic relations between Turkey and Armenia, the Prime minister of Armenia and its Government officially declared their readiness to recognize the Republic of Artsakh as part of the territorial integrity of Azerbaijan.
Adding to this declaration in the National Assembly of Armenia, which is the highest instance of the Republic, the Government of Armenia has accepted the so-called "five-point plan" from Azerbaijan, which includes a mutual recognition of territorial integrity between Yerevan and Baku.
Nikol Pashinyan, the Prime minister of the Republic of Armenia, failed in defending the Armenian interests in the negotiation process of the Artsakh conflict, and brought war, defeat and capitulation. He admitted that he could have prevented the war and avoided thousands of victims, but he did not. In 2021, he promised to return all the captives in two months, but Azerbaijan still holds illegally more than a hundred Armenian prisoners of war.
With his pre-election program, the Government of Armenia promised to pursue a policy of clarifying the final status of Artsakh through the full realization of the right to self-determination of the people of Artsakh. The Government insisted that the people of Artsakh could not survive under the subordination of Azerbaijan, but in April 2022 the latter openly retreated to defend those rights and basic principles of international relations by complying completely to the demands of Baku with its "five-point plan".
Nikol Pashinyan has lost the legitimacy to represent the Republic of Armenia.
The Armenian Statehood has no longer the capacity to make any other concessions and therefore the Government must resign immediately.
We, the Armenian Student Associations of Canada, join the call of our local Armenian student associations across Armenia and demand the resignation of the Pashinyan Government and the formation of a transitional government of national unity.
The Armenian Student Associations across the world stand with you and support you in this united fight for our Republic of Artsakh.
#ZartnirLao
Armenian Students Association of University of Montreal (AÉAUM),
Armenian Students Association of York University,
Concordia Armenian Student Union (CASU),
ARF Armen Karo Student Association (AKOM)