Armenian Patriarchate of Jerusalem cancels land deal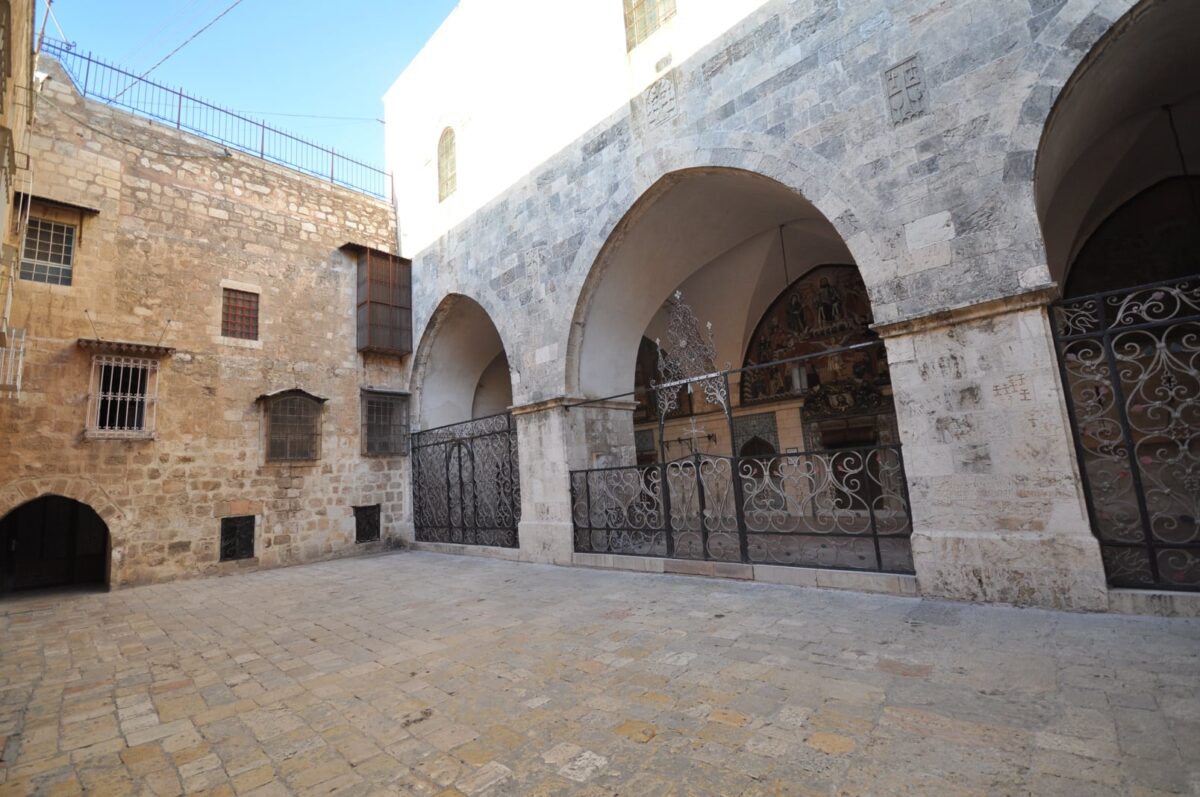 The Armenian Patriarchate of Jerusalem announces that a letter was sent on October 26, 2023 to Xana Gardens Ltd. whereby the Patriarchate informed Xana Gardens of the cancellation of the agreement signed on 8/7/2021 regarding the Armenian Gardens in the Old City, Jerusalem, Fr Aghan Gogchyan, Chancellor at Armenian Patriarchate of Jerusalem, informs.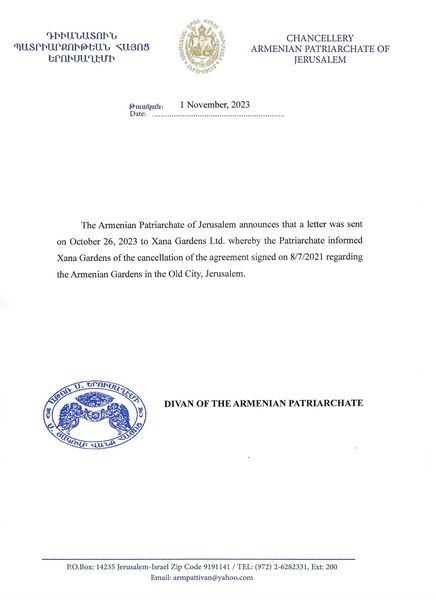 A deal had earlier been signed by the Armenian Patriarchate that would hand up to 25% of the quarter to a commercial entity for a 99-year lease. The reported intention was to build a luxury hotel on some of the land that is currently a parking lot, but is on prime real estate nestled just within the Old City walls.