Armenian opposition MPs not allowed to enter democracy forum hall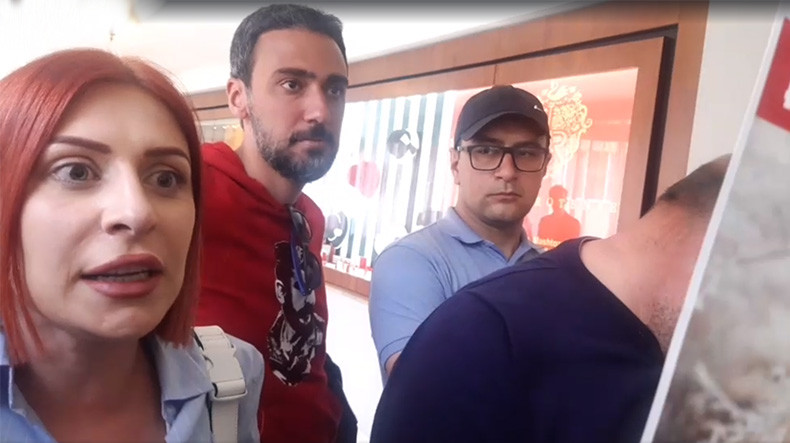 A group of Armenian opposition MPs today entered the Armenia Marriott Hotel in central Yerevan, which is hosting the Armenian Democracy Forum organized by the U.S.-based watchdog Freedom House.
Armenian PM Nikol Pashinyan, U.S. Ambassador to Armenia Lynne Tracy as well as members of several human rights organizations are attending the forum.
The opposition deputies tried to enter the conference hall, however Head of the State Guard Service Sargis Hovhannisyan refused to let them in, arguing that they were not on the guest list. As a result, a scuffle erupted between the security guards and MPs.
"We want to go in and inform the international community about what is happening in Armenia. I want to tell about my political prisoner friend who has fought in Artsakh," said Tadevos Avetisyan, an MP from the Hayastan alliance.
"In fact, let's record that Nikol Pashinyan will remain behind closed doors and police cordons. He cannot move freely in Armenia," another Hayastan faction MP Anna Grigoryan added.
The MPs who entered the hotel started chanting "Shame!", "Armenia without Nikol!", and "Struggle!".
Incidentally, journalists were also not allowed to enter the hotel.