Armenian National Assembly voted to reject Nikol Pashinyan's election as Prime Minister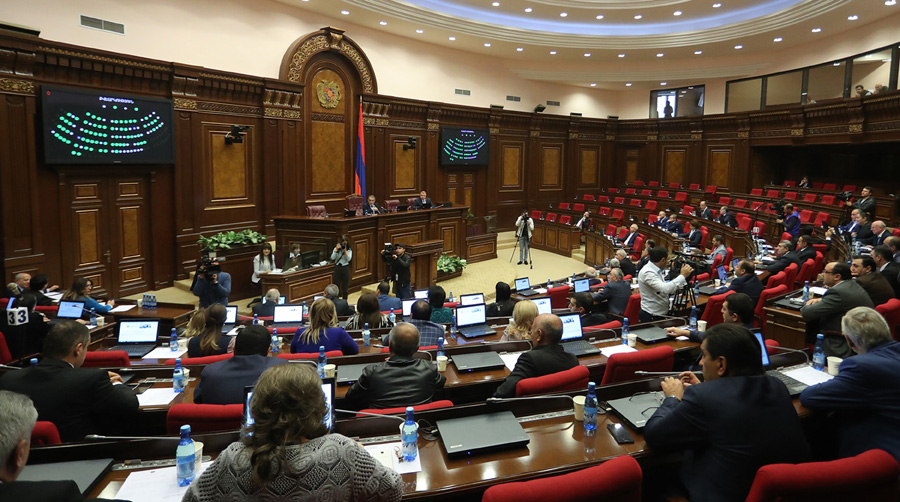 (Panarmenian) – Candidate from Yelk bloc, acting Armenian Prime Minister Nikol Pashinyan was not re-elected in the post at a National Assembly session on Wednesday, October 24.
Pashinyan, who swept to power back in May after leading a nationwide movement against the former authorities, was the only candidate for the post.
He resigned on October 16. The National Assembly is set to fail to elect a new PM throughout two weeks to pave the way for the dissolution of the parliament.
Lawmaker Lena Nazaryan said in a Facebook post that Pashinyan's nomination is a mere formality, which will respect procedures defined in the Armenian Constitution.
Snap parliamentary elections are slated for December.
61 lawmaker were participating in the session on Wednesday, with only one of them voting against Pashinyan, none voting in favor, and 11 abstaining. The others did not vote at all.