Armenian Doctor saves newborn sudanese baby's life: Baby named after doctor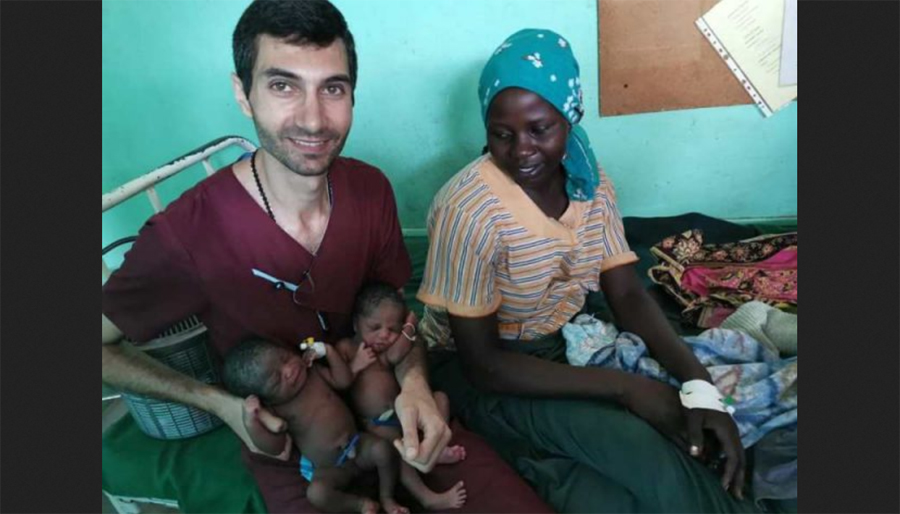 A mother in Sudan has named her newborn daughter after the Armenian doctor who helped save her baby's life.

The Obstetrician/Gynecologist from the Gyumri Mother and Child Austrian Hospital posted a photo on Facebook of newborn twins and wrote, "A morning surprise: They informed me in the middle of the night that this woman was going to have twins. After the first child was born, the second child experienced umbilical cord prolapse and had no heartbeat… I arrived and the baby was born after I performed some operations. The difficult process of resuscitation was successful… The mother named her baby "Armine" in my honor."
Dr. Armen Mkrtchyan, who is temporarily replacing American doctor and Aurora Prize Laureate winner Tom Catena in the Nuba Mountains of Sudan. He has been in Sudan since August 2nd on a humanitarian mission, will return to Armenia in the second half of October.
Source: Aravot daily