Armenian deputy parliament speaker Ishkhan Saghatelyan meets with Polish ambassador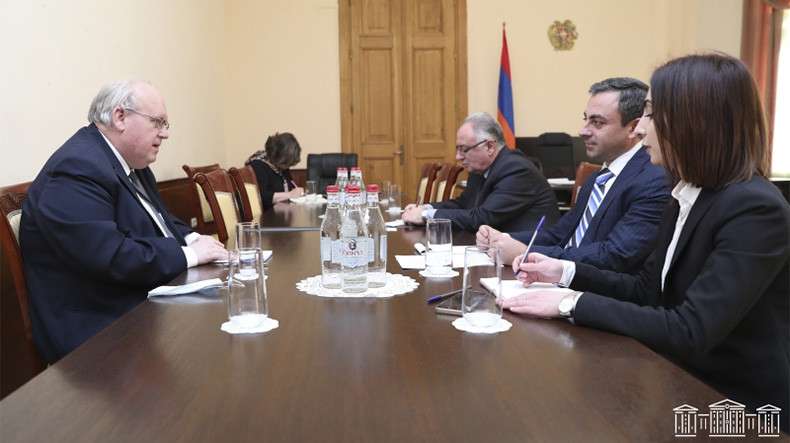 Deputy Speaker of Armenia's National Assembly Ishkhan Saghatelyan on Thursday met with Polish Ambassador to Armenia Pawel Cieplak, the press service of the parliament reported.
The senior lawmaker, who represents the main opposition Hayastan (Armenia) faction, briefed the diplomat on the post-war situation and Azerbaijan's encroachments against the sovereign territory of Armenia, stressing the urgency of the return of Armenian prisoners of war (POWs) being held in Azerbaijan. Saghatelyan highlighted the distinct position of the European countries on these issues.
The issue of the Artsakh status was also addressed at the meeting. The sides discussed issues related to democracy in Armenia.
Thankful for the reception, the ambassador highly valued the Armenian-Polish friendly relations having centuries-old history. Pawel Cieplak expressed hope that the cooperation between the legislative bodies of the two countries would further deepen.
The deputy parliament speaker expressed readiness to contribute to the improvement of Armenian-Polish relations and the development of inter-parliamentary ties.