Armenia seeks to expand relations with Iran – PM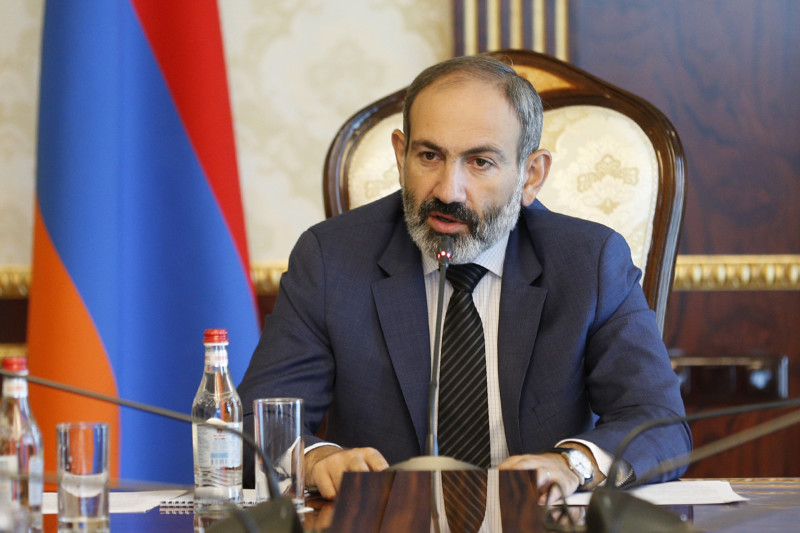 Armenian Prime Minister Nikol Pashiniyan has said that the relations with Iran are of great significance to Armenia, stressing the need for expanding bilateral economic relations.
Speaking to IRNA news agency, the Prime Minister said "political relations between Armenia and Iran are now at a high level" and pledged to do the best  to further increase bilateral political relations.
he noted, however, that unlike political ties, the economic relations with Iran have not expanded accordingly.
"One of the priorities of our government is to expand trade and economic relations with Iran," Mr. Pashiniyan said, adding that in a recent telephone conversation with Iran's President Hassan Rouhani, he  expressed his government's readiness to further develop economic relations.
He further pointed out during the phone conversation the two leader decided to meet in the near future.
Asked about Iran nuclear deal and Armenia relations with the United States, Nikol Pashinyan said: "We are, of course, worried about the situation. We also have good relations with the United States and we hope that the crisis will be resolved through negotiations."
The Armenian PM said that Yerevan seeks to expand bilateral relations with both Iran and the United States, adding "I think it is clear for the international community that we consider the relations with Iran to be of great importance to us, and these relations are by no means against any third country."
"Economic investment is an important issue. We intend to improve the investment environment in Armenia, especially for Iranian investors," Mr. Pashiniyan noted.
"Iranian businessmen have already told us they face certain problems trading with Armenia," the Armenian leader said, expressing  hope that the recent agreement between Iran and the Eurasian Economic Union (EAEU) would pave the way for a better investment environment in Armenia.