ANCC Fundraising Campaign Commences in Vancouver, Raising Over $62,000 in Support of Ongoing and Future Initiatives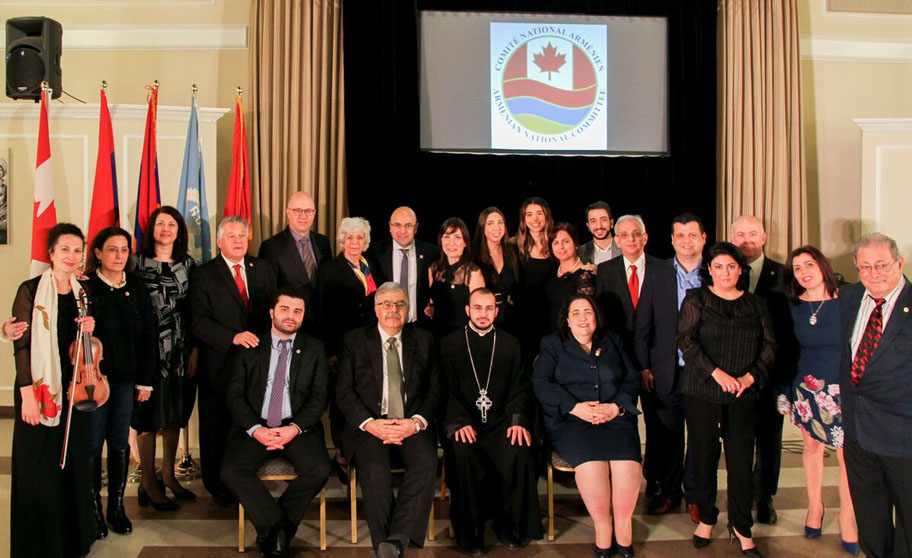 VANCOUVER – On Saturday November 24th, the vibrant and dynamic Armenian community of Vancouver experienced a truly memorable evening at ANCC Western Region's "Music and Advocacy" fundraising gala, which secured a whopping $62,000 for ANCC's upcoming activities and initiatives.
Over 100 friends and supporters of "Hay Tad" gathered at the Armenian Community Centre's Lazarian Hall to be informed, entertained and contribute to the growing efforts of the largest and most influential Armenian-Canadian grassroots organization. Present during the evening were Joe Peschisolido (Member of Parliament for Steveston-Richmond East), Hagop Der Khatchadourian (ARF Bureau member and ANC International Chair), Vahe Andonian (ARF Canada Central Committee member), Rev. Fr. Karekin Shekherdemian (Pastor of St. Gregory Armenian Apostolic Church of Vancouver), Elizabeth Chouldjian (Communications Director at the ANCA Washington DC office), Sevag Belian (ANCC's Executive Director), Glen Hodges (Director at Mountain View Memorial) and many other guests and friends of the community.   
The event was headlined by special presentations by ANC International and North American leaders, including Hagop Der Khatchadourian, Elizabeth Chouldjian, Sevag Belian, and Jack Der Agopian (Chairman of ANCC Western Region).
Der Khatchadourian, Belian and Der Agopian presented ANC's International, National and local agenda and initiatives, respectively, while ANCA's Elizabeth Chouldjian delivered a moving speech, highlighting the importance of our grassroots activities around the world and the many successes and challenges faced by "Hay Tad" today.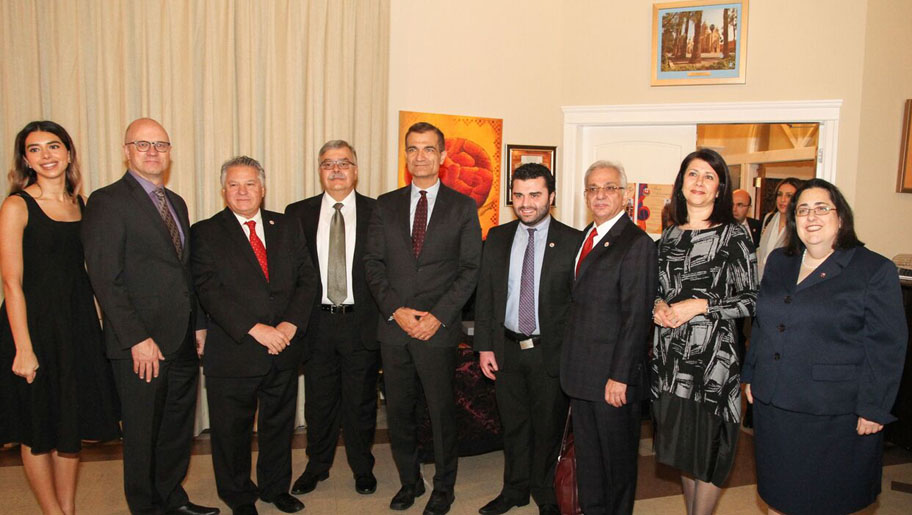 During the evening, in what has become a tradition, the ANCC Western Region presented various awards to individuals who have had tremendously positive contributions to the ongoing advocacy efforts of the ANCC. The "Honourary Armenian" Award was presented to Glen Hodges, director at Vancouver's Mountain View Memorial, where Vancouver's impressive Armenian Genocide Monument is located, while the Western Region's highest honour, the "Lifetime Achievement Award" was presented to a local Canadian-Armenian businessman and philanthropist, Hagop Evrensel. Both awards were presented to the recipients by ANC International Chairman, Hagop Der Khatchadourian and ANCC Western Region leaders, Vahe Andonian, Vahe Agopian and Jack Der Agopian.
For the Musical concert, the attendees were treated to the talents of two renowned musicians. Solo Violinist Gayane Grigoryan and Guitarist Mher Abramyan captivated the audience over three unique sets of music. They entertained the attendees with classical favourites, and contemporary Armenian masterpieces. Vancouver's own, Vahe Agopian accompanied them on Classical guitar during their performance.
Commenting on the success of the event, ANCC Executive Director Sevag Belian said, "This is a tremendous kick-start to our bi-annual fundraising campaign and there is no better place to start than our vibrant and driven Vancouver community"
"Our local and national efforts have been growing for years and our western region community's commitment and dedication to our cause is truly admirable and exemplary" concluded Belian.