Trudeau praises Canadian-Armenian community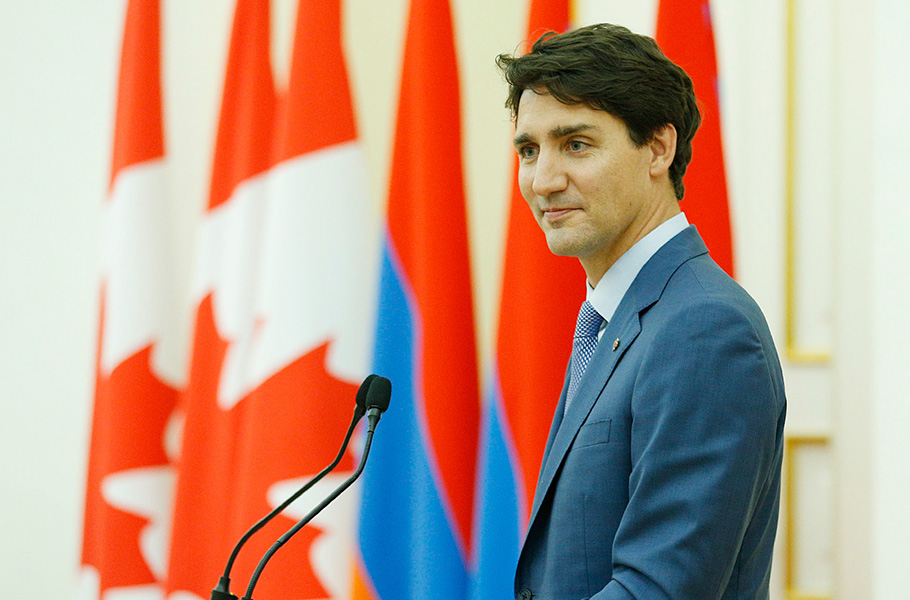 ARMENPRESS – Canadian Prime Minister Justin Trudeau is emphasizing that Armenian-Canadians are enriching the entire picture of Canada, and that the existing friendly relations between the two countries should continue.
Trudeau was speaking at a joint press conference today with Armenian Prime Minister Nikol Pashinyan.
"You made our friendship with Armenia even stronger during this week. I visited Armenia in the 80s with my father and my brothers. Since those days we are strengthening the relations of our countries. These ties are also important for the Canadian-Armenian community. There is a 60 thousand big Canadian-Armenian community in Canada, which is enriching our entire picture. Canadian-Armenians continue contributing their talent for making Canada better. Citizens of our two countries are writing our common history," Trudeau said.
"I and Nikol also discussed facilitation of air travel between Armenia and Canada. Now it takes 21 hours to travel from Yerevan to Ottawa. This meeting is only the beginning of our cooperation. Canada has created the office of an independent ombudsman that will work with businessmen. Our hopes and dreams relate to the entire world. We will continue these conversations during the coming months and years," he said.
He thanked Pashinyan for the reception and the high level organization of the La Francophonie summit.