Artsakh rejects Azerbaijan's proposals on status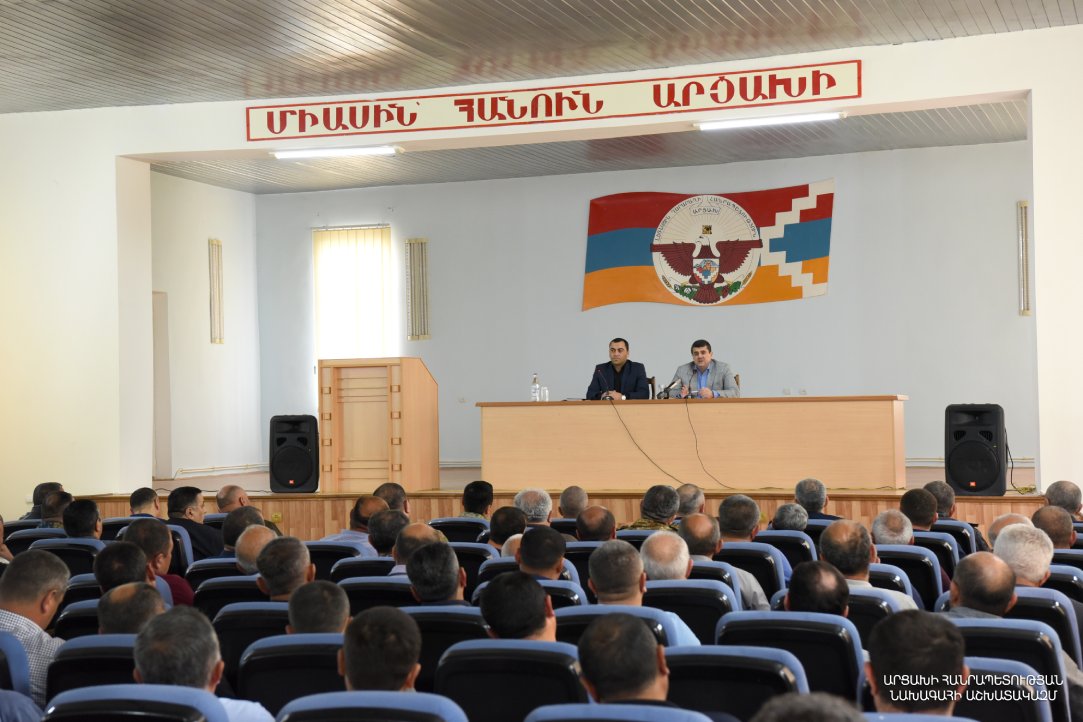 Nagorno-Karabakh (Artsakh) President Arayik Harutyunyan considers inadmissible Azerbaijan's proposals on the status of Artsakh, Artsakh Public TV reports.
"We understand that we must live as neighbors but subordination is not possible, it is inadmissible," Harutyunyan said during a meeting with Martakert officials, community leaders and residents.
"The way we should be guided is to maintain the status quo, as the Russians are saying. Russian peacekeepers will continue to stay here indefinitely, as they have arrived here as a guarantor of the security of the Armenian population living in Artsakh.
Harutyunyan also weighed in on the fate of Karabakh.
"Continue to live here with de facto independence, striving for further de jure change: it can be independence, it can be unification with Armenia, which I consider unlikely, but it can also be some kind of relationship with Russia within a vertical framework," the President added.