Statue of Canadian Nurse Who Saved Orphans During The Armenian Genocide to be Unveiled Today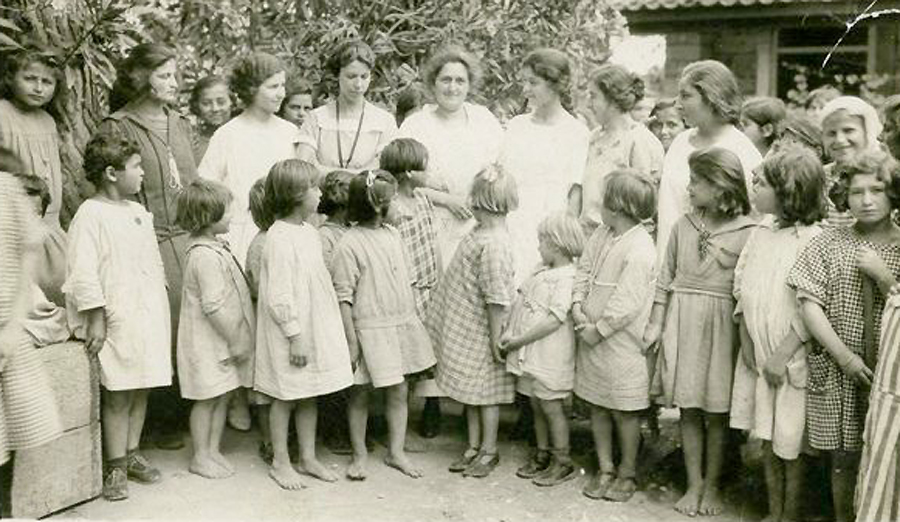 Canada honours hero who rescued thousands of  Armenian, Greek and Assyrian orphans
(Novanews) – After much planning and effort, a commemorative weekend honouring Yarmouth County's Sara Corning is at hand, with a number of activities on tap.
The bronze statue is created by  world-renowned Armenian artist Garen Bedrossian.
The unveiling of a statue of Corning is scheduled for 1 p.m. Saturday, Sept. 14, on the Parade Street lawn of the Yarmouth County Museum (where Zion Baptist Church used to be), and, later in the day, a special dinner will be held at the Rodd Grand Hotel.
Among those slated to speak at the unveiling ceremony, which is open to the public, is Nova Scotia Lt.-Gov. Arthur J. LeBlanc.
The program includes remarks from a number of local and visiting presenters, along with a hymn by the Shantymen and an Armenian contemporary performance.
A reception at the Yarmouth County Museum will follow the conclusion of the afternoon's formal program.
On Saturday evening, starting at 7, a commemorative Sara Corning dinner will take place at the Grand Hotel, where the keynote address will be delivered by Anahit Harutyunyan, ambassador to Canada of the Republic of Armenia.
The weekend's Sara Corning activities started Friday, at Yarmouth North Baptist Church with a dramatic reading of the original play Memories of Sara Corning, written by Chris Bolger of Yarmouth and performed by Martha Irving of LunaSea Theatre Company in Halifax.
The weekend's lineup also includes the opening – on Sunday, Sept. 15, from 2 to 4 p.m. – of the Yarmouth Art Society's Tribute to Sara Corning at the Waterfront Gallery, 89 Water St.
Meanwhile, the co-chairs of the Sara Corning Society – David Chown and Jennifer Rodney-Chown – say it's very rewarding to see the society's hard work over the past several years has led to what promises to be a great weekend honouring a great woman.
Their goal from the start, they say, was simply to bring more recognition to Corning, a Yarmouth County native and Red Cross nurse who a century ago left for the Near East and then devoted 11 years of her life to saving and caring for thousands of orphans and adult refugees in the aftermath of the First World War and during the later stages of the Armenian genocide in Armenia, Greece and Turkey.
The two co-chairs say they are honoured that the Republic of Armenia's ambassador to Canada will be in Yarmouth for Saturday's unveiling of the statue and will be the keynote speaker at that evening's dinner. They also welcome all other dignitaries and special guests for this weekend's activities.