Senator Menendez: Aliyev organizing ethnic cleansing in Artsakh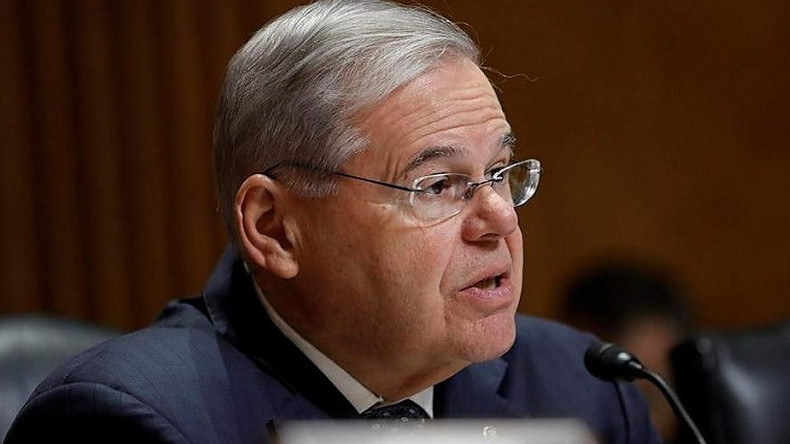 The United States Senate Committee on Foreign Relations (SFRC) held a hearing "Assessing the Crisis in Nagorno-Karabakh" on September 14, with witness Yuri Kim, Acting Assistant Secretary of State for European and Eurasian Affairs.
Joining SFRC Chairman Senator Bob Menendez (D-NJ), Members of the Committee present at the hearing included Senators Jim Risch (R-ID), Benjamin L. Cardin (D-MD), Jeanne Shaheen (D-NH), Christopher Murphy (D-CT), Tim Kaine (D-VA), Chris Van Hollen (D-MD), and Pete Ricketts (R-NE).
In his opening remarks, Senator Menendez (D-NJ) conveyed the harsh realities on the ground in Nagorno-Karabakh (Artsakh), The Armenian Mirror-Spectator reported.
"In the stores of Nagorno-Karabakh shelves are empty. Ambulances don't have gas. Miscarriages have nearly tripled. The BBC reports that one third of deaths there are now from malnutrition," said Senator Menendez. "For months Azerbaijan has blocked access to the Lachin Corridor to Armenia, keeping out humanitarian aid to this ancient Armenian community that is starving to death."
Senator Menendez noted that only one truck recently went through and that one truck is not enough for a population of 120,000 Armenians, as there were 120 trucks passing through the Corridor before the blockade.
"President Aliyev says he's not organizing ethnic cleansing but that's exactly what he's doing," he said. "By leveraging humanitarian aid, he aims to either coerce the people of Artsakh into political submission or starve them to death."
Senator Menendez referred to former International Criminal Court Prosecutor Luis Moreno Ocampo's Expert Opinion where he stated that "starvation is the invisible genocide weapon. Without immediate dramatic change this group of Armenians will be destroyed in a few weeks."
"Our message from the highest levels must be unequivocal," emphasized Senator Menendez. "Stop the blockade. Stop threatening the people of Nagorno-Karabakh. Stop threatening Armenia. Open the Lachin Corridor immediately. Uphold the commitments Azerbaijan itself made in the November 2020 ceasefire. We must stand up for peace, security, and the defense of human rights."
He underscored that "talk is worthless when one participant in those talks is carrying out a campaign of ethnic cleansing."
Senator Menendez expressed his "deep opposition" to waiving Section 907 of the Freedom Support Act, which allows the US to send military assistance to Azerbaijan.
"Azerbaijan's actions over the last three years have vindicated my skepticism," he said. "I hope the international community is watching because when President Aliyev is tried for crimes against humanity, as I think he should be, the burden of proof will be very high."
Senator Menendez said he would like to hear what the State Department is doing to facilitate the opening of the Lachin Corridor before the situation escalates even further.
"Is it so important to us that we cozy up to someone who is in the process of creating ethnic cleansing? Is that the side of history the US wants to stand on?" concluded Senator Menendez.