Pro-Armenian congresswoman officially launches White House bid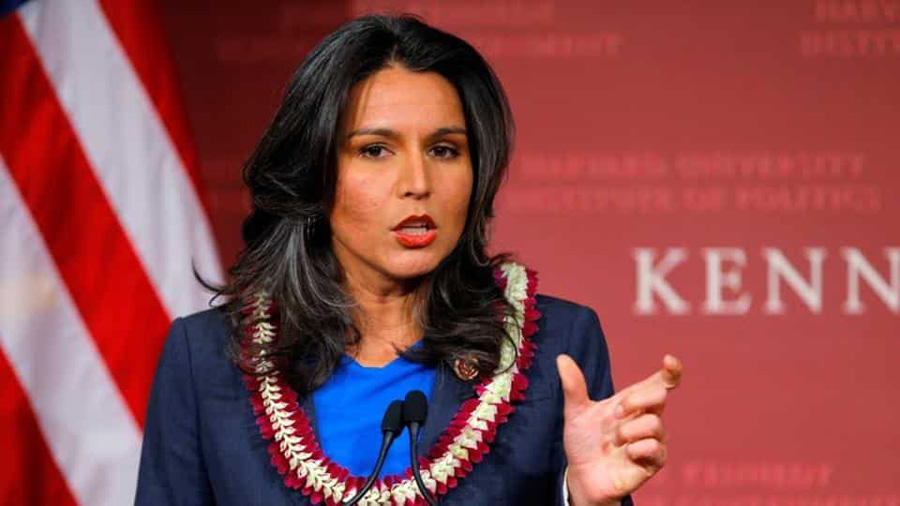 Pro-Armenian congresswoman Tulsi Gabbard has become the latest Democrat to officially enter the race for the White House, pledging to confront politicians who have embroiled the US in costly conflicts abroad, The Telegraph says.
Congressional Armenian Caucus Co-Chairman Frank Pallone (D-NJ) and House Foreign Affairs Committee member Tulsi Gabbard (D-HI) traveled to Artsakh (Nagorno Karabakh) on September 20, 2017, where, alongside government officials and ANCA Chairman Raffi Hamparian, they witnessed firsthand the independent Republic's remarkable economic, democratic, and cultural progress.
Also, she has called for the U.S. recognition of the Armenian Genocide on many occasions.
Gabbard, the first Hindu to be elected to Congress, trailed her candidacy in a television interview last month. She launched her White House campaign at a rally in her home state of Hawaii over the weekend.
She joins an already crowded field for the nomination, throwing her hat into the ring the day after New Jersey Senator Cory Booker announced he was running for the White House.
Gabbard, 37, is the eighth Democrat to have declared their candidacy so far.
In common with other hopefuls, she has already visited Iowa and New Hampshire, early voting states which have a pivotal role in the race for the nomination.
But she is facing competition from politicians with far higher national profiles, notably California Senator Kamala Harris and Massachusetts Senator Elizabeth Warren.
Early polling shows the declared candidates all trailing behind the two heavyweights who have yet to announce whether they are running: former Vice President Joe Biden and Vermont Senator Bernie Sanders, who ran Hillary Clinton close for the 2016 nomination.