Opposition MPs boycott Armenian parliament session, head to Artsakh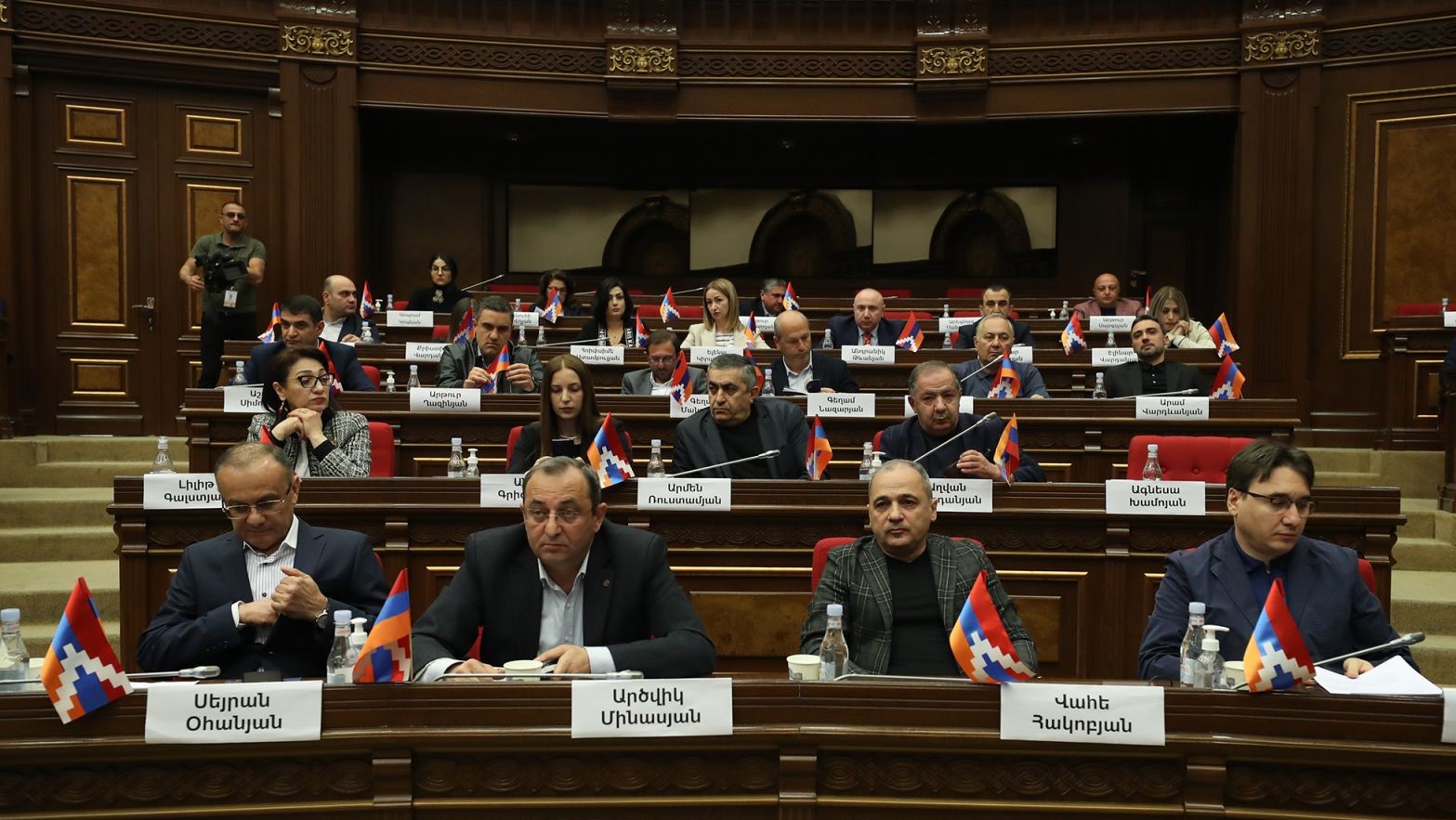 The opposition Hayastan and With Honor (Pativ Unem) factions have announced that they are boycotting this week's four-day session of the Armenian parliament and are instead heading to Artsakh and Armenia's border settlements.
Taking the parliament floor on Tuesday, Hayastan faction head Seyran Ohanyan highlighted that Armenia and Artsakh (Nagorno-Karabakh) are facing serious challenges due to the global crisis and the anti-Armenian policies of Turkey and Azerbaijan.
He pointed to the "red lines" which the opposition blocs set out during their rally in Yerevan last week.
"The provisions stipulated in Armenia's Declaration of Independence, our territorial integrity and sovereignty are not subject of bargaining for us. Any settlement of the Nagorno-Karabakh conflict that would make Artsakh part of Azerbaijan is unacceptable to us," Ohanyan said.
The opposition lawmaker accused the Armenian authorities of being unable to handle the internal and external challenges.
The claimed the "peace treaty" with Azerbaijan would pave the way for Armenia's "new concessions, defeats and humiliation".
Ohanyan accused the parliamentary majority of inadequately responding to the current challenges and showing "absolutely inert behavior" when it comes to the Artsakh issue.
"Thus, given the current situation, the parliamentary opposition announces that it won't attend this week's sittings and will go to Artsakh and border regions of Armenia to engage in direct contact with our compatriots," Ohanyan said.
He next installed the Artsakh flag on the parliament rostrum, saying, "By defending Artsakh we also defend Armenia."
With Honor faction secretary Hayk Mamijanyan also announced their decision to boycott the parliament session and to travel to Artsakh.
Afterwards, opposition MPs left the sessions hall.