On Christmas, Pope prays for peace in Artsakh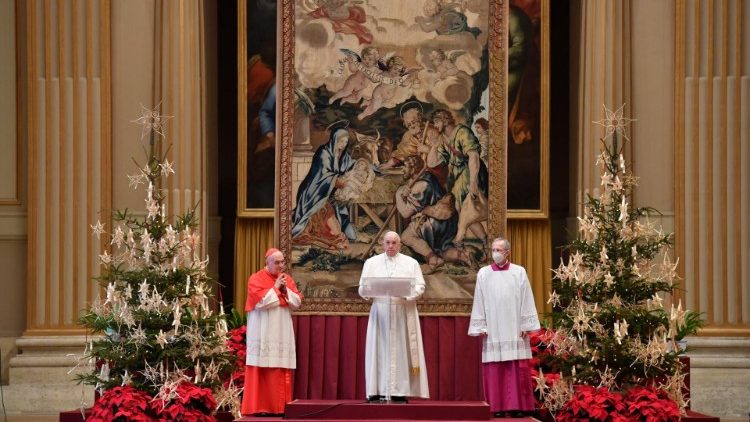 Armradio – On Christmas Pope Francis prayed that the international community be supported in efforts to maintain the ceasefire in Nagorno-Karabakh and other areas where armed conflicts and humanitarian crisis persists, Vatican News reports.
He specifically highlighted the plight of children caught up in war.
"On this day, when the word of God became a child, let us turn our gaze to the many, all too many, children worldwide, especially in Syria, Iraq and Yemen, who still pay the high price of war," he said.
"May their faces touch the consciences of all men and women of goodwill, so that the causes of conflicts can be addressed and courageous efforts can be made to build a future of peace."
The pope also asked to comfort those suffering in humanitarian crises or natural disasters in Burkina Fasso, Mali, Niger, the Philippines and Vietnam.
Pope Francis urged global unity in an address that frequently referenced the coronavirus pandemic. He said walls of nationalism could not be built to stop a health crisis that knows no borders.
Francis delivered his traditional "Urbi et Orbi" (to the city and the world) message virtually from a lectern inside the Vatican due to the coronavirus pandemic. The address is usually issued from the central balcony of St. Peter's Basilica before tens of thousands of people.
The pandemic dominated much of the pope's speech. He emphasized the importance of fraternity in these unusually troubled times.
"At this moment in history, marked by the ecological crisis and grave economic and social imbalances only worsened by the coronavirus pandemic, it is all the more important for us to acknowledge one another as brothers and sisters."