Ombudsman, lawyers urge against manipulating Armenian PoW issue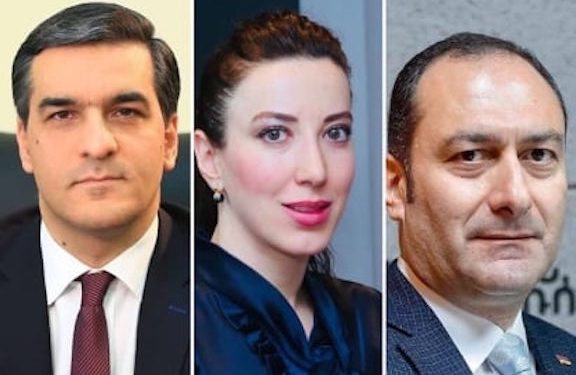 Human Rights Defender Arman Tatoyan and human rights lawyers Siranush Sahakyan and Artak Zeynalyan have strongly urged top Armenian officials to refrain from making public statements on such sensitive issues as the prisoners of war, still being held in Azerbaijan.
The joint statement came after a leaked video showed Parliament Speaker Alen Simonyan describing the captives as "deserters" and saying that to him "the captives do not exist".
Tatoyan, Sahakyan and Zeynalyan urged officials against manipulating the matter for political or other purposes, as Azerbaijan uses all that before international organizations, including the judiciary, to the detriment of the rights of Armenian captives.
The three also said that Simonyan was filmed making claims about the PoWs that contradict the report "The Responsibility of Azerbaijan for Inhuman Treatment and Torture of Armenian captives", prepared by Tatoyan, Sahakyan and Zeynalyan and published in September.
A video began to spread on Telegram channels on Tuesday, showing Simonyan at an event and speaking to an unidentified person, accusing the captives of laying down arms and surrendering, and claiming that they "no longer exist" for him. The President of the National Assembly went on to describe the PoWs as "deserters".
Later in the day, an extended version of the video featured Simonyan saying: "If I have to lose Syunik, Sisian because of the captives, I'm sorry for saying this, I think they (the PoWs – Ed.) no longer exist". He also said that the government will nonetheless bring back the captives and added that "the whole country cannot be held hostage to the issue."