French presidential hopeful Emmanuel Macron pledges to press for penalization of Armenian Genocide denial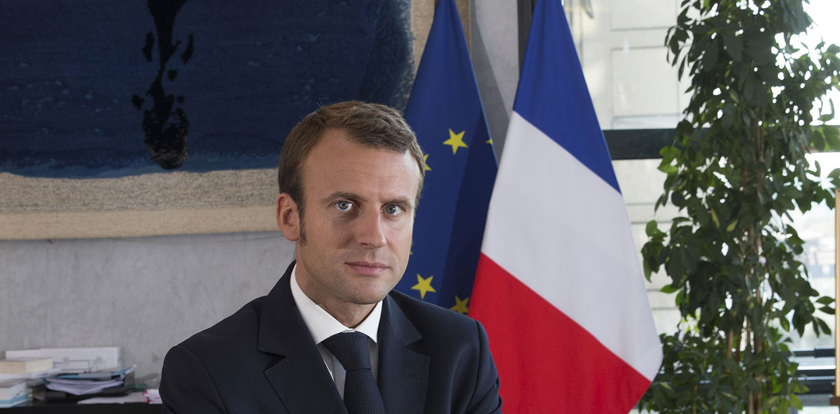 (Armradio) – French presidential hopeful Emmanuel Macron pledges to continue the tradition to commemorate the Armenian Genocide if elected.
"The date of 24 April is a strong symbol: it commemorates the murder of 600 Armenian intellectuals on 24 April 1915 in Constantinople and the beginning of the first genocide. This is an important moment for the duty of memory and for the friendship between France and Armenia. I intend to continue this tradition by participating in the commemorations. I am also in favor of a day of commemoration of the Armenian Genocide being included in our calendar," Macron said in an interview with Nouvelles d'Armenie.
"In France, the penalization of the denial of the genocide could not be obtained and the decision of the Constitutional Council provoked much misunderstanding. I am convinced that we must continue to work in this direction. Law and memory cannot be incompatible," the presidential candidate said.
"France and Armenia share a great friendship that I wish to further strengthen. Due to the presence of the Armenian community of course, but also to prolong a tradition that has its roots in the late nineteenth century when the French press was already taking position by denouncing the first massacres. This support continued with naval relief operations to the Armenians of Cilicia in 1909 and in 1915 and then with the recognition by France of the first Armenian Republic in 1918. Today, Armenia is a member of the Organization International of La Francophonie. The next summit of this organization is to be held in Yerevan in 2018! It will be a great moment for our two countries. Our privileged relationship is also due to the neglected economic opportunities in Armenia, where France must invest more, for example in the new technologies sector," Emmanuel Macron said.
He said France must play its full part in the settlement of the Karabakh conflict. "France is co-president of the Minsk Group, with Russia and the United States. It is working to find a negotiated solution to the Karabakh issue, in accordance with international law. It is within this framework that the question of recognition will arise. Our country must play its full part. After the Paris summit in 2014, the effort was not pursued. I therefore want to revive it to find a solution that respects both the integrity of states and the right of self-determination of peoples. The road is narrow, I know, but we can move forward," Macron stated.