Artsakh calls for urgent UN measures to stop Azerbaijan's genocidal intent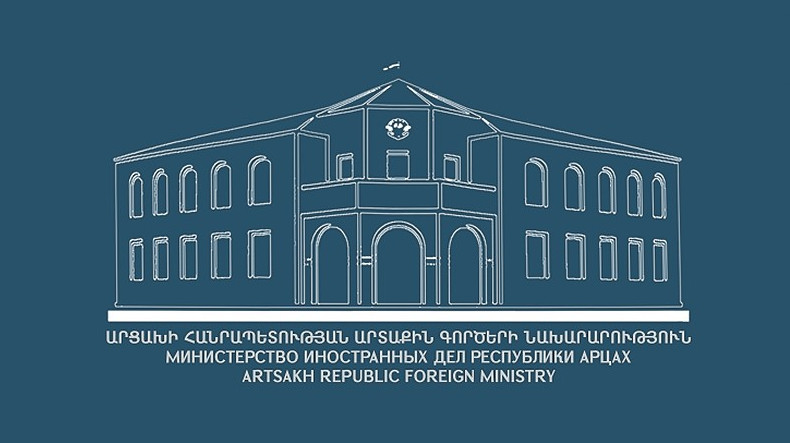 The Artsakh Foreign Ministry issued a statement on Thursday to denounce Azerbaijan for targeting farmers in Artsakh's Martuni region. The full statement is provided below.
"On 22 March, the Azerbaijani armed forces, once again violating the ceasefire, opened fire on civilians engaged in agricultural work in the administrative area of the town of Chartar of Artsakh's Martuni region. This is already the third case of targeting civilians by Azerbaijan within a week.
We recall that on 15 March, farmers working in the vineyards in the area adjacent to the Amaras Valley of the Martuni region, and on March 19, a civilian doing agricultural work on a tractor in the administrative area of the village of Taghavard were targeted with small arms fire from Azerbaijani combat positions.
It is obvious that such attacks, which have become more frequent recently, are part of Azerbaijan's long-standing and consistent policy and are aimed at creating unbearable living conditions in Artsakh, harming the country's economy, and exerting psychological pressure on Artsakh Armenians. It is within this policy that for more than 100 days now, Artsakh has been under a blockade orchestrated by the Azerbaijani authorities, as a result of which the delivery of food, medicine and other vital supplies to the republic has been reduced to a minimum, and the rights of the people of Artsakh to free movement, proper medical care, education and other fundamental rights have been violated. Moreover, the Azerbaijani side regularly cuts the gas supply to Artsakh, obstructs the repair of the damaged high-voltage power line coming from Armenia, depriving the people of Artsakh of basic living conditions. Against the backdrop of the critical humanitarian situation in Artsakh, the demonstrations of the so-called "eco-activists" are accompanied by music, dancing, fireworks, consumption of alcohol and parties, which resemble a coven of hate in celebration of Azerbaijan's illegal and inhuman blockade of Artsakh and the suffering of 120 thousand people.
By targeting civilians engaged in agricultural work, Azerbaijan is trying to prevent the citizens of Artsakh from mitigating, to some extent, the serious problems of food shortage  caused by the blockade.
Azerbaijan strives at all costs to break the will of the people of Artsakh to live freely in their homeland and does not shy away even from terrorist acts, such as the sabotage attack of 5 March, which left three Artsakh police officers killed and one seriously wounded. Clearly nationalist, anti-Armenian and inhumane calls are regularly made both by the country's top leadership and ordinary citizens. The latest such example is a video widely circulated recently in the Azerbaijani media, in which one of the "eco-activists" who blocked the Lachin Corridor, with Azerbaijan's connivance, literally threatens to slaughter an Armenian on the occasion of Nowruz holiday.
Against the background of the genocidal policy pursued by Azerbaijan at the state level, we consider it necessary for the United Nations Security Council to take decisive and urgent measures aimed at ensuring the fundamental rights of the people of Artsakh and preventing the genocidal intentions of Azerbaijan. We are convinced that the best and most effective way to save the people of Artsakh from ethnic cleansing and genocide is to recognise their right to self-determination and establish it as the basis for the conflict settlement."