April War hero Narek, who downed Azerbaijani military helicopter , turns 21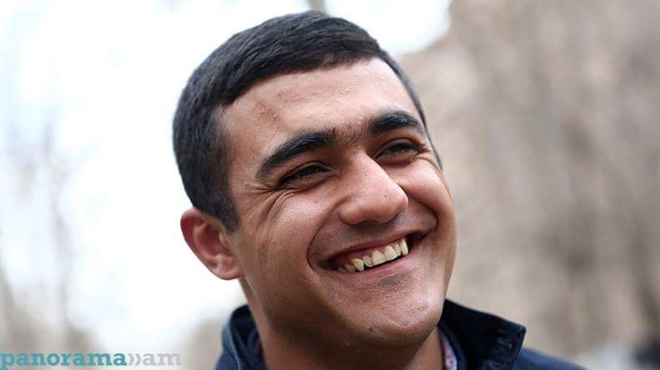 By Hasmik Hakobyan
During the April War, thousands of Armenian servicemen showed the adversary (Azerbaijan) that they are ready to fight for every inch of their fatherland like their fathers did during the Artakh Liberation War. They proved it through their heroic deeds.
One of the April War heroes is Narek Malkhasyan who shot down an Azerbaijani chopper with an anti-tank grenade launcher.
Today marks Narek Malkhasyan's 21st birthday, which he is going to celebrate with his family members, relatives and friends. However, he will receive birthday wishes not only from the people who know him in person. One year ago on this day the mandatory soldier could not even imagine that hours later he would become everyone's Narek.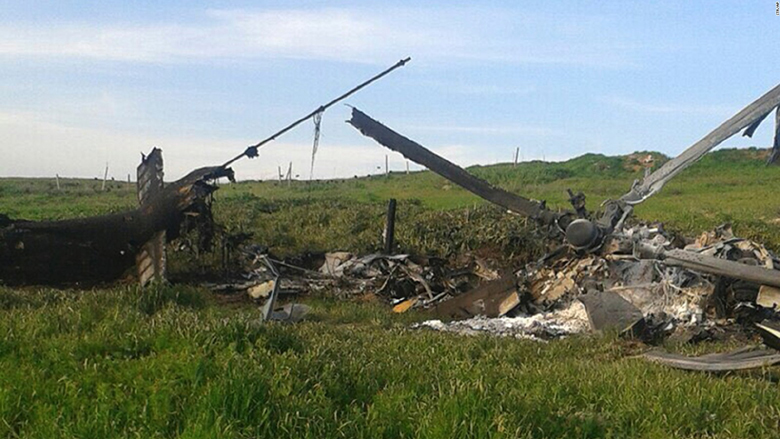 Narek is from Bardzrashen village. Before beginning his military service, he studied at Armenian-Greek State College acquiring a profession of wine-brandy technologist. On 24 June 2014, Narek was drafted to the Armenian Army beginning his military service at Jrakan (Jabrail) district located in the southeastern direction of the NKR-Azerbaijan Line of Contact.
22 months after his military service the April military clashes launched. On April 1, Narek celebrates his 20th birthday in the positions and tells his friends that they have not performed any act of heroism during their service. How could he know that hours later his heroic act will be spoken about even by coming generations.
In an interview with Panorama.am, Narek Malkhasyan told about his heroism humbly noting that he has only fulfilled his duty towards his fatherland.
Narek thinks back to April 1 2016 recalling the events that happened one year ago.
"On April 1 we moved to [military] posts. Overnight April 1-2, the adversary's artillery began to operate. We had not seen such actions of the adversary before. It was already clear that a war had broken out. The commander of our battalion had already instructed us that adversary had accumulated tanks in front of our positions telling us to be more cautious as active clashes were expected at any moment. Thus we knew what awaited us and we were ready, only a chopper came towards our direction instead of a tank," he said.
Then Narek stopped and with a smile on his face added that in fact they downed a chopper instead of destroying tanks.
"At 12:00 I was having a rest when the Azerbaijani chopper moved towards our direction. On hearing the alarm, I immediately ran out of the blindage and saw that the chopper was already near our position. At that time we could do one thing only – to shoot," says Narek adding that they needed to act quickly and accurately. He hurriedly reached out to the grenade launcher and shot the chopper down.
At that time Narek sustained a shrapnel injury in the leg, however he kept it secret from everyone. Only two days later, when his leg was infected was he taken to hospital.
Narek does not consider himself a hero. "I am not a hero. Heroes are those guys, who are currently in frontline positions securing our peace, so that we can put our heads on our pillows at night and sleep peacefully. It is thanks to them. Those guys are the heroes," he added.
After the military service, he finds it hard to return to his everyday life. He constantly thinks about the developments during the war and his lost friends.
"War is a cruel thing," Narek adds.
April War hero Narek Malkhasyan does not like to dream. He simply puts goals in front of him and tries to achieve them. "Currently the important thing for me is my education," he says and adds with a smiling face: "I do not want to get married now, I also have no girlfriend."
After the military service, Narek's worldviews and interests have changed. He admits that April War brought a lot of changes not only in his life, but also in the lives of many other soldiers.
Narek Malkhasyan is currently studying at Military Institute after Vazgen Sargsyan. After completing his education, he will begin his service at the Armenian Army already as an officer. Meantime he wants to continue his studies at the Faculty of International Relations of Yerevan State University.
To note, Narek Malkhasyan has been awarded with the order of the "Battle Cross" and the Medal "For Courage".
We join all the birthday wishes and one again say – Happy Birthday, Narek.
Panorama.am