ANCC Western Region meets with British Colombia ( Canada) Minister od Health Hon. Adrian Dix.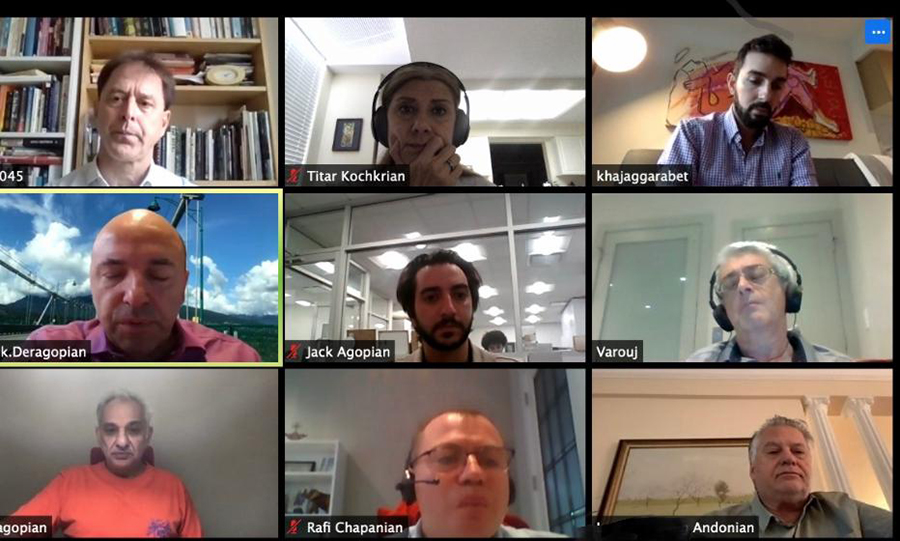 On Thursday October 15th, the Armenian National Committee of Canada – Western Region representatives (Titar Kochkrian, Khajag Garabed, Jack Agopian, Dr. Rafi Chapanian, Meg Chapanian, Vahe Andonian, Jack Deragopia  and ARF Central Committee member  Vahe Agopian met with British Columbia's Minister of Health Hon. Adrian Dix in Vancouver to discuss the emergency situation in the Republic of Artsakh.

During the hour long meeting, the ANCC -WR  members described the unprecedented aggression by Azerbaijan, supported by Turkey, in an attempt to derail the peaceful resolution of the conflict.
The illegal use of Turkish and Israeli drones and banned cluster bombs, the targeting of civilians and civilian infrastructure, and the use of Syrian mercenary forces, are all war crimes that Azerbaijan and Turkey have committed, continuously, since September 27th, and must be held accountable for by Canada and by the international community.
Minister Dix,  a long time friend of the Armenian Community, expressed his deep concern over the devastating impact of Azerbaijan's war on the peaceful population of the Republic of Artsakh.
He promised to do everything in his power to bring attention to the issue, to support the peace loving population and its right to self-determination.