Raffi Hovannisian forbidden entry to Artsakh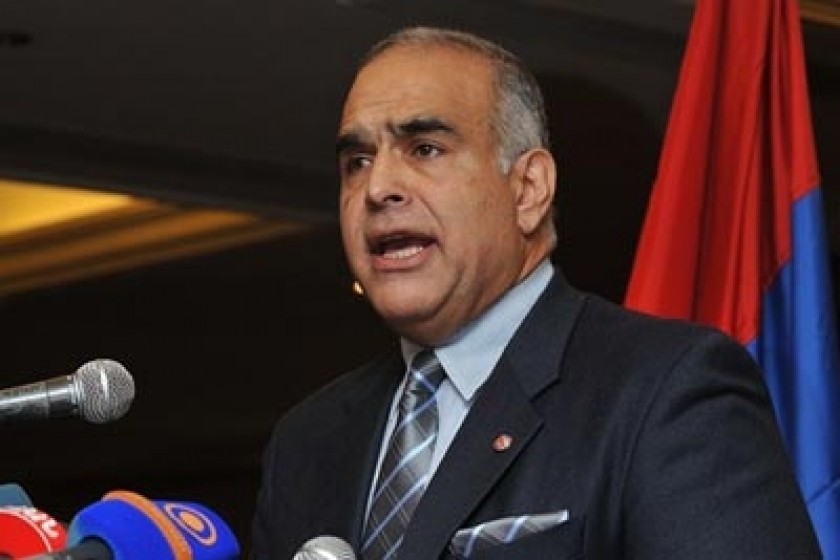 Aghavno, Artsakh Republic Border Post—En route last night to Stepanakert to attend his grandson's baptism, Armenia's first foreign minister and Heritage Party founder Raffi K. Hovannisian was officially prevented from entering the territory of the Republic of Artsakh (Mountainous Karabagh) by soldiers of the Russian peacekeeping contingent.
Showing him an order from their commanding officer together with his accompanying photograph, the soldiers at the checkpoint gave no reason or foundation for the exclusion but confirmed it could have emanated from the very "top" of official Yerevan.
The government of the Artsakh Republic, taken aback by this decision, attempted for long hours but ultimately unsuccessfully to clarify and then resolve the matter.  Its representative claimed a possible linkage with Baku's dictatorship.
"The cowardice of this self-entitled command points in one direction alone.  It can only be one person, a failed leader, who must leave the scene together with his xenophobic neighbor for the sake of true regional peace and security," suggested Hovannisian.