Protesters demanding Pashinyan's resignation block Yerevan streets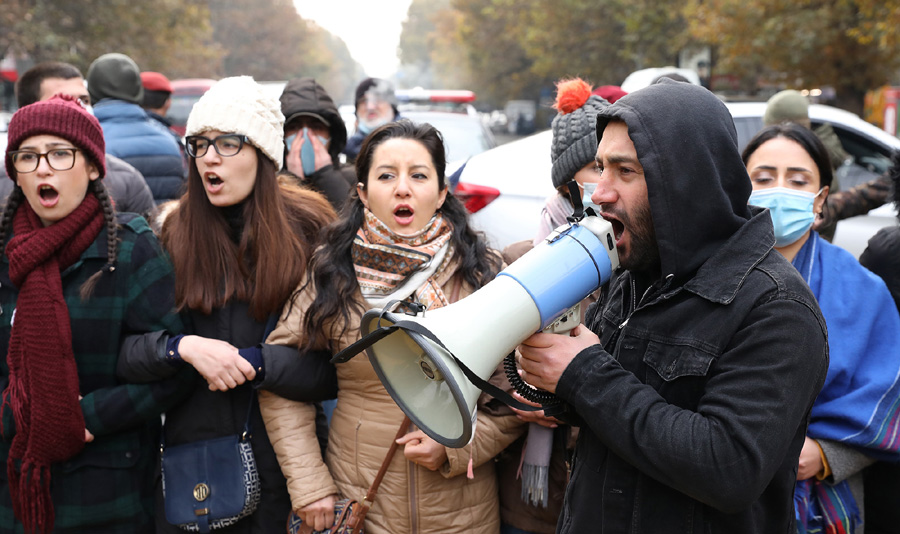 Demonstrators in Armenia have been blocking several major streets in Yerevan since Tuesday, December 8 midday, demanding the resignation of Prime Minister Nikol Pashinyan5 Panarmenian reports.
The opposition had earlier given Pashinyan until 12pm Tuesday to step down as the head of the Armenian government, amid public outrage over a statement on Nagorno-Karabakh, under which the Armenian side ceded significant chunks of territory to Azerbaijan.
Ishkhan Saghatelyan from Dashnaktsutyun (Armenian Revolutionary Federation) urged the supporters of 17 opposition parties demanding Pashinyan's resignation to block the streets of Yerevan by 5pm as part of a peaceful disobedience campaign they have launched.
Also Tuesday, the Catholicos of All Armenians Karekin II and Catholicos of the Great House of Cilicia Aram I urged the PM to resign and called for the establishment of an interim government of national accord.