People of Artsakh facing an increasing possibility of ethnic cleansing: Baroness Cox says Armenian Genocide not over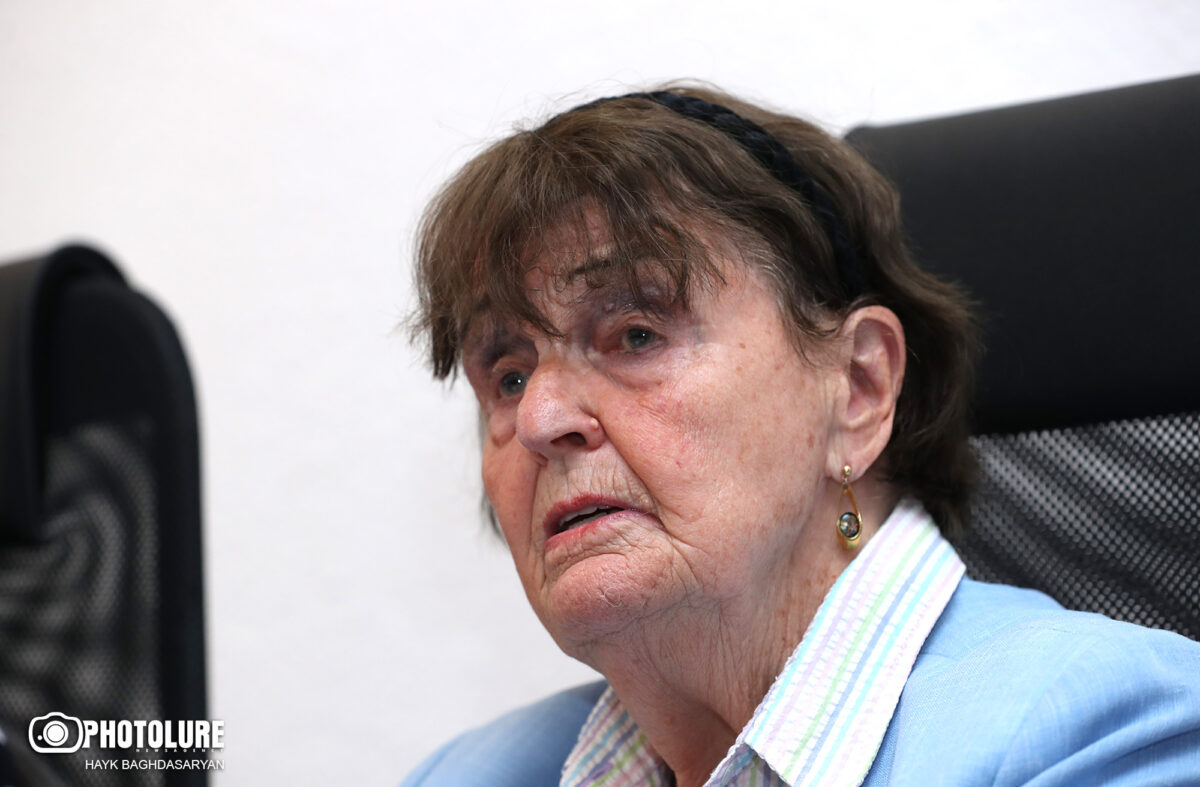 The indigenous Armenian Christian population of Artsakh is facing an increasing possibility of ethnic cleansing from their historical lands, Member of the House of Lords, Baroness Caroline Cox said at a press conference in Yerevan.
"And yet no nation has responded to request for peace from the Armenian people. Not the United Nations, not the OSCE, not United States, not NATO, not Russia, not the CSTO. Not one nation has resisted Baku's territorial claims over Stepanakert. The question therefore arises: who among the international community would resist Baku's territorial claims over Yerevan, or Lake Sevan or Zangezur?" she said.
"Azerbaijan's political leadership has made no secret of their strategic objectives to seize your homeland. If Artsakh falls, there is a risk that Armenia will fall. I and many others are deeply saddened by the actions of international actors who continue to apply pressure on the Republic of Armenia to accept Azerbaijan's sovereignty over Artsakh," Baroness Cox stated.
"In return to so-called peace treaty and trade agreement, the people of Artsakh have already endured so much suffering and will be expected to surrender their international legal right to self-determination. And over 120 000 indigenous Armenians will become citizens of anti-Armenian authoritarian state," she added.
She reminded that the Aliyev family regime is well-known for its human rights violations, including against the people of Azerbaijan, restrictions on the freedom of expression and media, restrictions on peaceful assembly, discrimination against women and girls and worst forms of child labor.
"As citizens of Azerbaijan, these are the conditions to which Armenians of Artsakh will be integrated. They will be forced against their will to hand in the democratic freedoms in exchange for authoritarian rule. They will have to concede control of their own liberty and their own land," Caroline Cox emphasized.
"Without an Armenian Artsakh, the very existence of the Republic of Armenia will become even more endangered," she stated.
"It is with the heaviest of hearts that we must face the disturbing possibility that the Armenian Genocide has not ended. So, are those who want to complete it or those who are unable or unwilling to stop it? It's quite possible that what is done to Artsakh will also in time be done to the Republic of Armenia," Baroness Cox stressed.