Canada's Minister of Foreign Affairs Melanie Joly visits Armenian Genocide Memorial in Yerevan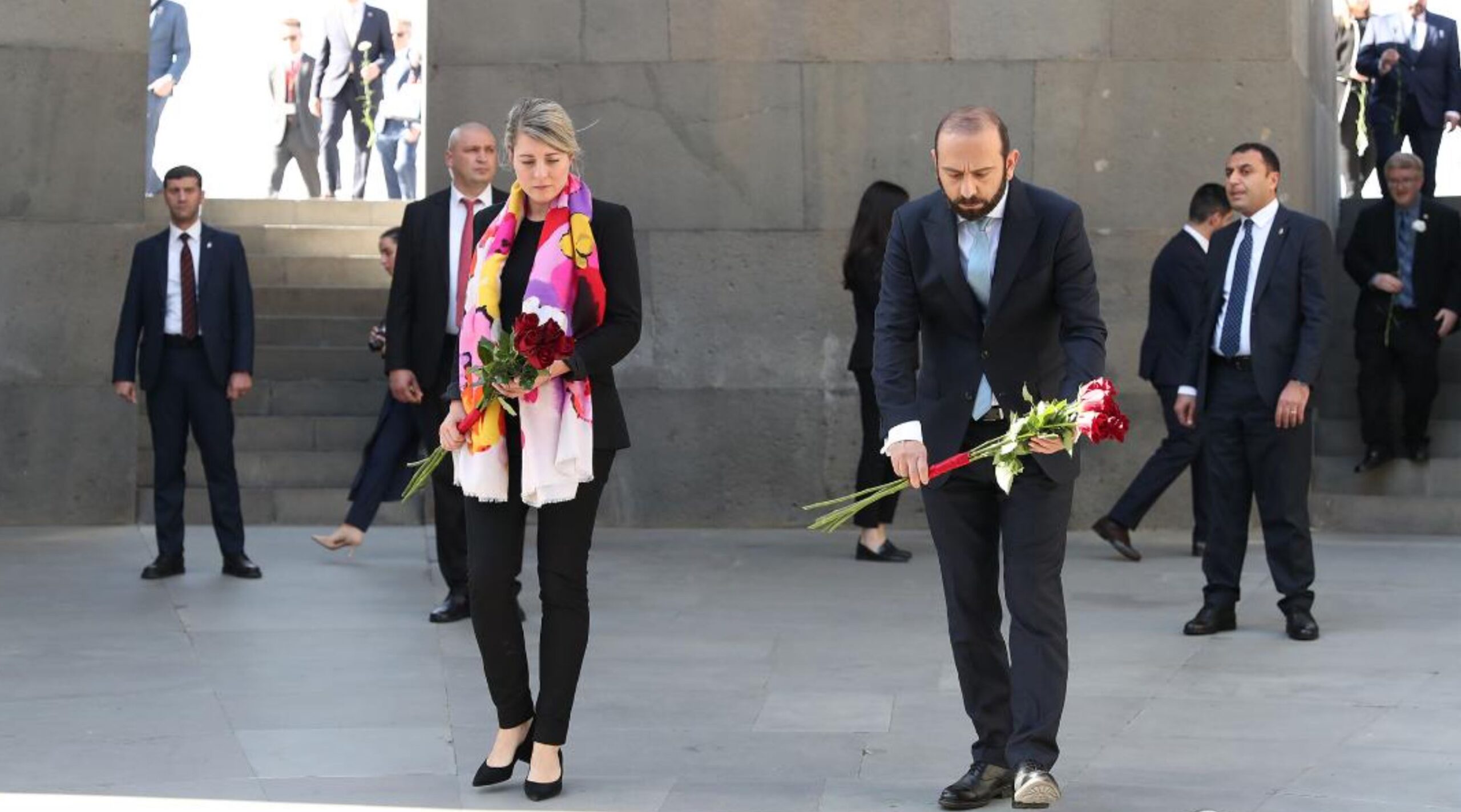 On October 25, Canadian Minister of Foreign Affairs Mélanie Joly visited the Armenian Genocide Memorial in Yerevan to commemorate the victims of the Armenian Genocide.
Minister Joly placed a wreath at the memorial and laid flowers at the Eternal Flame honoring the memory of the victims.
The Canadian FM was accompanied by Armenian Minister of Foreign Affairs Ararat Mirzoyan.
Minister Joly then visited the Memory Alley and watered the tree planted by Canadian Prime Minister Justin Trudeau.