ANCC-Western Region and Armenian MP Lilit Galstyan Meet with BC Premier David Eby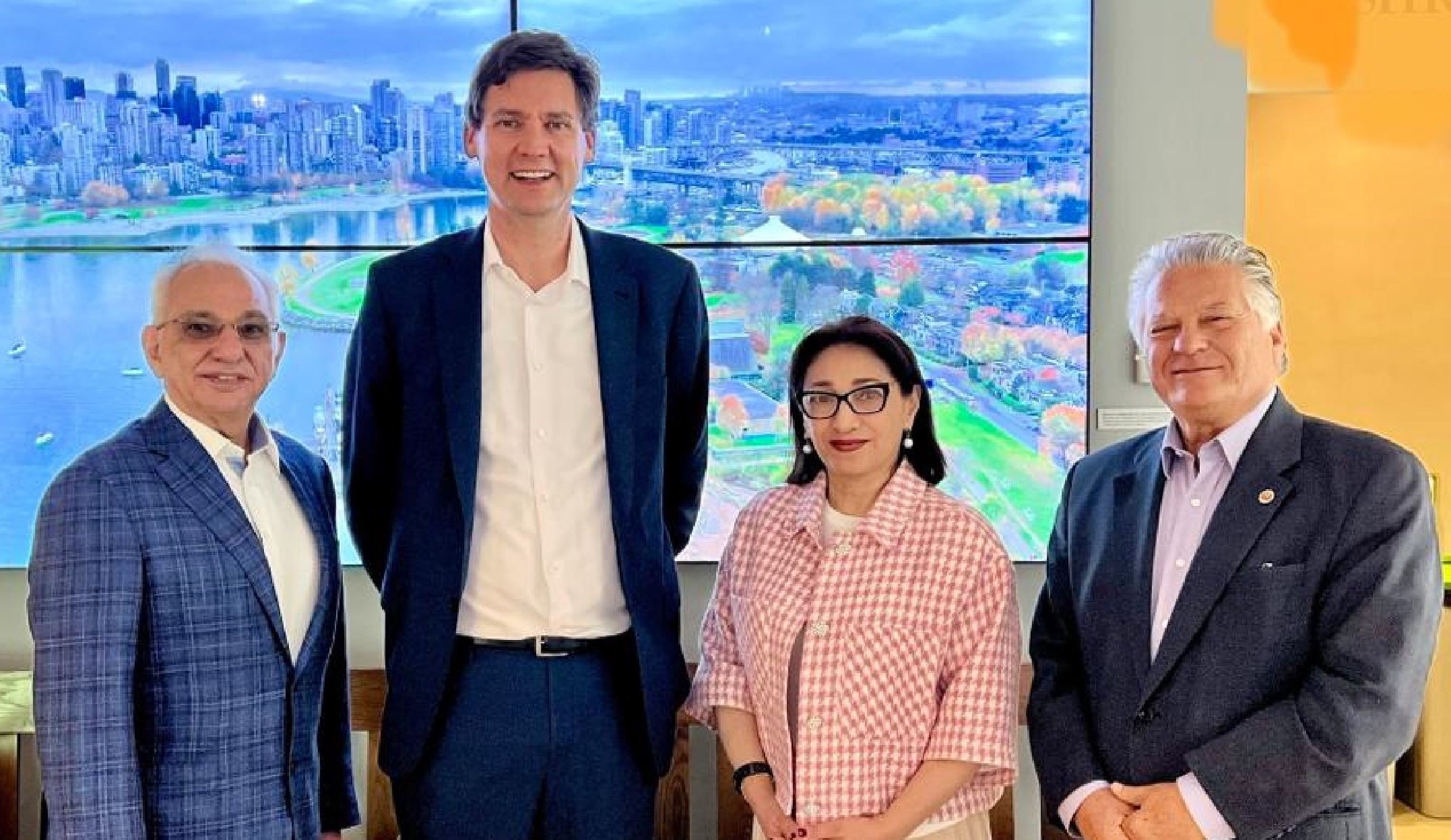 On July 4th the Armenian National Committee of Canada (ANCC) Western Region arranged a meeting in Vancouver between the Armenia delegation to the recently concluded OSCE PA meeting and Premier David Eby.
The ANCC members Ungers Vahe Andonian and Vahe Agopian thanked Premier Eby for the meeting and introduced delegate and MP Lily Galstyan from the Armenia faction of the Armenian parliament.
Ms. Galstyan in turn thanked the Premier for his ongoing support of the Armenian people, his hosting of an Armenian Genocide commemorative event on April 24th at the BC Legislature, and especially the flying of the flags of Armenia and Artsakh inside and outside the legislature as a sign of support and a symbol representing the desire for self determination and independence of the Armenians of Artsakh.
Ms. Galstyan congratulated Premier Eby on his recent achievement of BCs highest office, and repeated her strong words from the OSCE PA session earlier in the day. She restated that Artsakh Armenians must maintain their self-determination and regain free access through the Lachin corridor, which has been illegally blocked by Azerbaijan for over 200 days.
Premier Eby thanked MP Galstyan and reiterated his support and acknowledged Artsakh's legitimate aspirations and the need for international order and the rule of law.