United Armenian Church leaders warn Biden that forcing Artsakh into Azerbaijan is a death sentence for Christian Armenians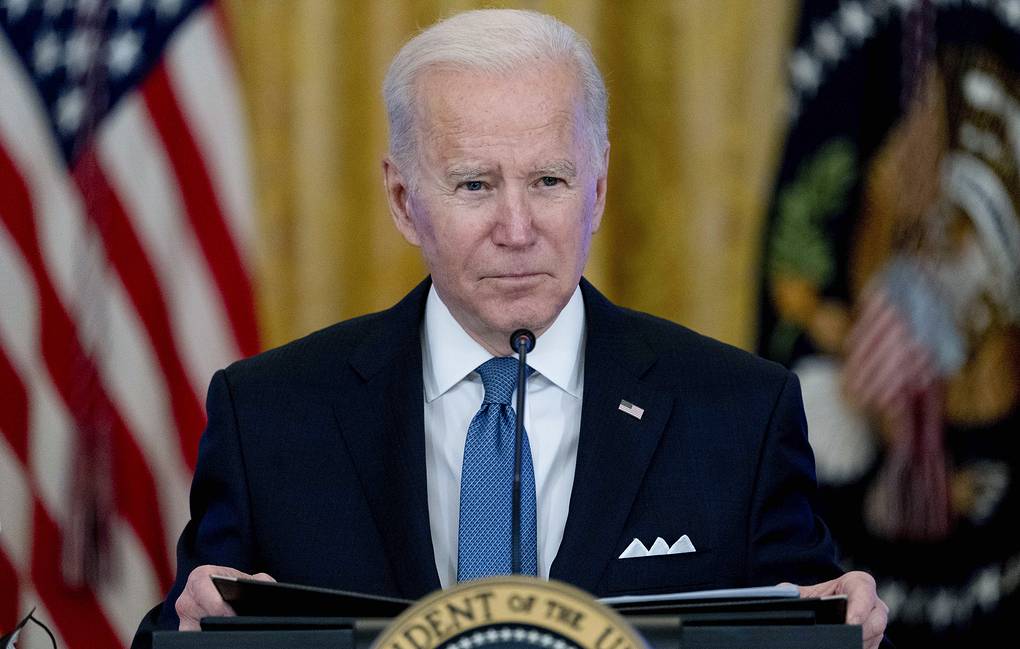 The spiritual leaders of America's Armenian Apostolic, Catholic, and Evangelical faithful have joined forces in a powerful public warning to President Biden that forcing Artsakh under Azerbaijan is a "death sentence for the Armenians of this sacred land, home to 120,000 men, women, and children."
In a letter sent yesterday to the White House, the Church leaders wrote: "We, the spiritual leaders of American Christians of Armenian heritage, call on you to stand firmly against any attempt to force the Christian Armenians of Artsakh under Azerbaijan, a country that is openly committed to ethnically cleansing the indigenous population of this ancient part of the Armenian homeland."
The signatories to the letter are Archbishop Hovnan Derderian (Western Diocese Prelate), Archbishop Anoushavan Tanielian (Eastern Prelacy Primate), Very Rev. Mesrop Parsamyan (Eastern Diocese Primate), Bishop Torkom Donoyan (Western Prelacy Prelate), Bishop Mikhael Mouradian (Eparch Armenian Catholic Eparchy), Reverend Hendrik Shanazarian (Interim Minister, Armenian Evangelical Union), and Zaven Khanjian (Armenian Missionary Association of America Executive Director).
The full text of the interdenominational letter is provided below.
#####
May 30, 2023
President Joseph R. Biden
The White House
1600 Pennsylvania Avenue, N.W.
Washington, DC 20500
Dear Mr. President:
We, the spiritual leaders of American Christians of Armenian heritage, call on you to stand firmly against any attempt to force the Christian Armenians of Artsakh under Azerbaijan, a country that is openly committed to ethnically cleansing the indigenous population of this ancient part of the Armenian homeland. Any settlement that subordinates the at-risk citizens of democratic Artsakh to dictatorial Azerbaijan is a death sentence for the Armenians of this sacred land, home to 120,000 men, women, and children, and, of course, countless holy sites.
We make this urgent appeal in the wake of our longstanding calls for you to withdraw your waiver of Section 907 of the FREEDOM Support Act and fully enforce this provision of U.S. law. As we have shared with you in the past, Armenia, the world's first Christian nation, remains a landlocked, blockaded, genocide survivor state, striving to survive on the frontiers of global freedom. Our great nation must stand with Armenia in every way, beginning with a suspension of U.S. military aid to Azerbaijan, a country that would erase our ancient nation from the map of the world. We must never, as Americans, be complicit in such genocidal violence.
We look forward to learning of your renewed leadership in saving Christian Armenian lives and advancing a truly democratic peace that respects the right to self-determination of Artsakh, an early cradle of Christianity.
We pray that the Almighty Lord bless you abundantly and His wisdom leads your endeavors with success, spreading peace, justice, and prosperity to the world.
Sincerely,
Archbishop Hovnan Derderian
Western Diocese Prelate
Archbishop Anoushavan Tanielian
Eastern Prelacy Primate
Very Rev. Mesrop Parsamyan
Eastern Diocese Primate,
Bishop Torkom Donoyan
Western Prelacy Prelate,
Bishop Mikhael Mouradian
Eparch Armenian Catholic Eparchy
Reverend Hendrik Shanazarian
Interim Minister, Armenian Evangelical Union
Zaven Khanjian
Armenian Missionary Association of America Executive Director