Artsakh authorities agree to Russia-brokered ceasefire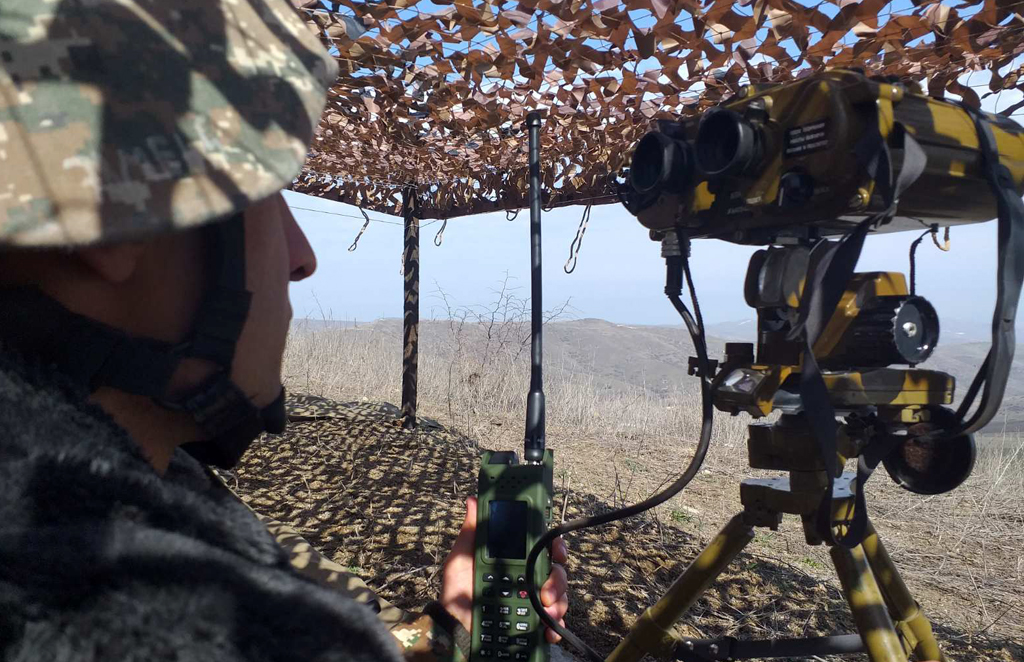 The authorities of the Republic of Artsakh have agreed to the proposal of the Russian peacekeepers to establish ceasefire from 1 pm today.
Artsakh President's staff said in a statement the analysis of the actions of the Armed Forces of Azerbaijan shows that they aim at dividing Artsakh and causing irreparable damage to its vitality.
"During two days of stubborn battles, the units of the Armed Forces of Artsakh heroically defended against the enemy, which was much superior in manpower and military equipment, causing large losses," the President's staff said.
Unfortunately, there are casualties on the Armenian side, and in some areas the enemy has managed to break into the military positions of the Defense Forces, take control of a number of heights and strategic road junctions.
"In the current situation, the actions of the international community in the direction of stopping the war and resolving the situation are insufficient. Taking into account all this, the authorities of the Republic of Artsakh accept the proposal of the command of the Russian peacekeeping mission regarding the cessation of fire," the President's staff said.
The Russian peacekeeping contingent said earlier an agreement was reached on a complete cessation of hostilities from 13:00 on September 20, 2023.
It said an agreement was reached on the withdrawal of the remaining units and military personnel of the Armed Forces of the Republic of Armenia from the zone of deployment of the Russian peacekeeping contingent and the disbandment and complete disarmament of what it called "armed formations of the Nagorno-Karabakh Defense Army" and the withdrawal of heavy equipment and weapons from the territory of Nagorno-Karabakh with the aim of their speedy disposal.
The issues of rights and security of Armenians of Nagorno Karabakh will be discussed at a meeting between representatives of the local Armenian population and representatives of Azerbaijani authorities at a meeting in the city of Yevlakh on September 21, 2023 and during subsequent meetings.