His Holiness Aram I Meets with Canada's Prime Minister, the Right Honourable Justin Trudeau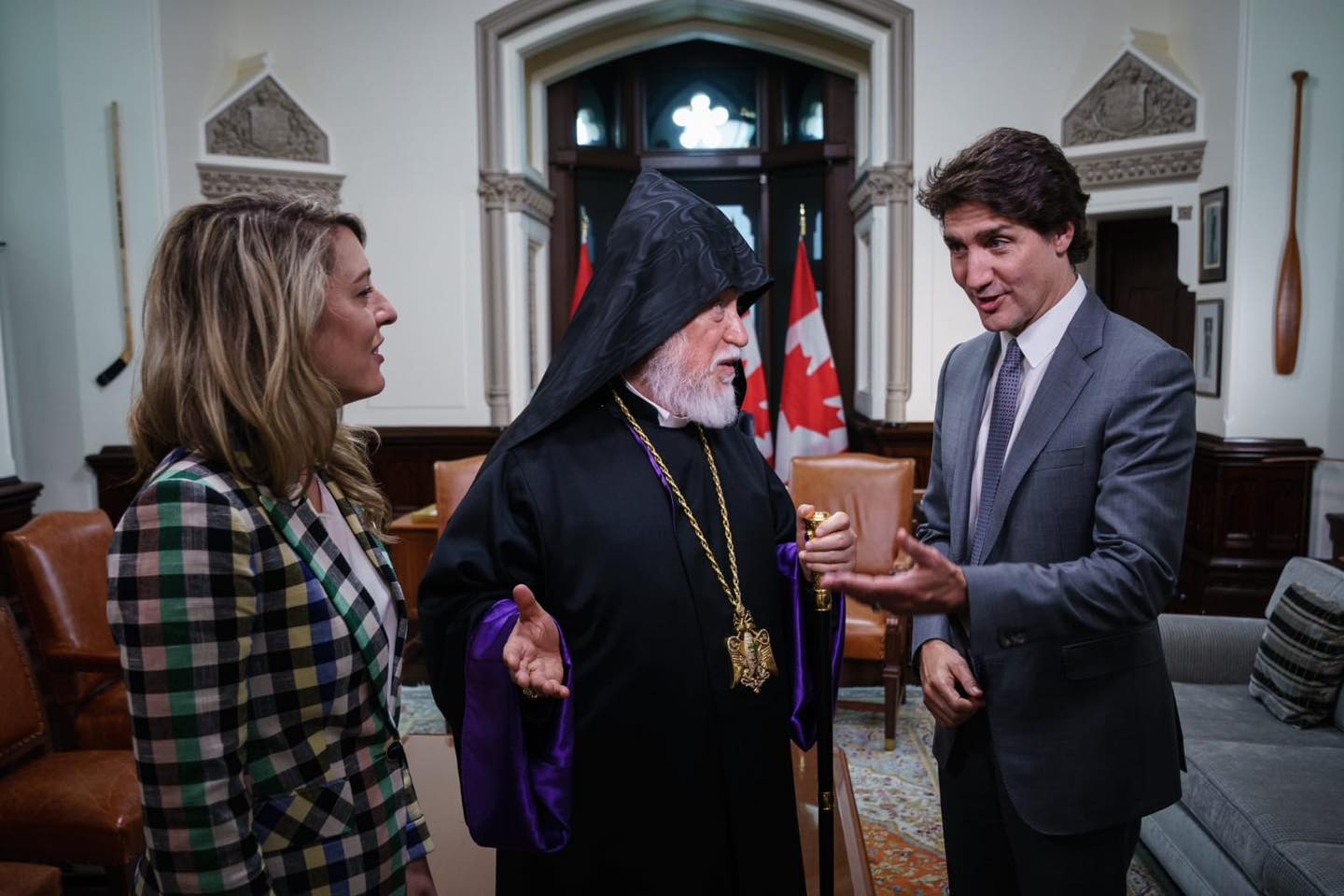 OTTAWA – His Holiness Aram I, Catholicos of the Great House of Cilicia, met with The Right Honourable Justin Trudeau, Prime Minister of Canada, in Ottawa on the afternoon of June 6, 2023. The meeting, attended by Canada's Minister of Foreign Affairs, the Hon. Melanie Joly, His Eminence Archbishop Papken Tcharian, Prelate of Armenian Prelacy of Canada, Mr. Hagop Der Khatchadourian, President of ANC-International, and Mr. Mher Karakachian, Chairman of the Armenian National Committee of Canada focused on various topics concerning the Armenian-Canadian community and the broader international landscape.
During the meeting, the sides had a robust discussion about the situation in Nagorno-Karabakh, the need for Azerbaijan to unblock the Lachin Corridor and Canada's position in the promotion of a peaceful and just resolution through the OSCE, which is based on the principles of the Helsinki Final Act, including the principle of self-determination. The leaders also discussed the importance of strengthening the bilateral ties between Canada and Armenia, issues related to the Armenian communities in the Middle East, and the need to promote peaceful co-existence and inter-faith dialogue in that region.
His Holiness Aram I and Prime Minister Trudeau expressed mutual gratitude and shared a commitment to promoting peace, justice, and tolerance worldwide. Both leaders underscored the importance of continued collaboration and engagement in addressing shared challenges and aspirations.