Artsakh Foreign Minister rules out "integration" with Azerbaijan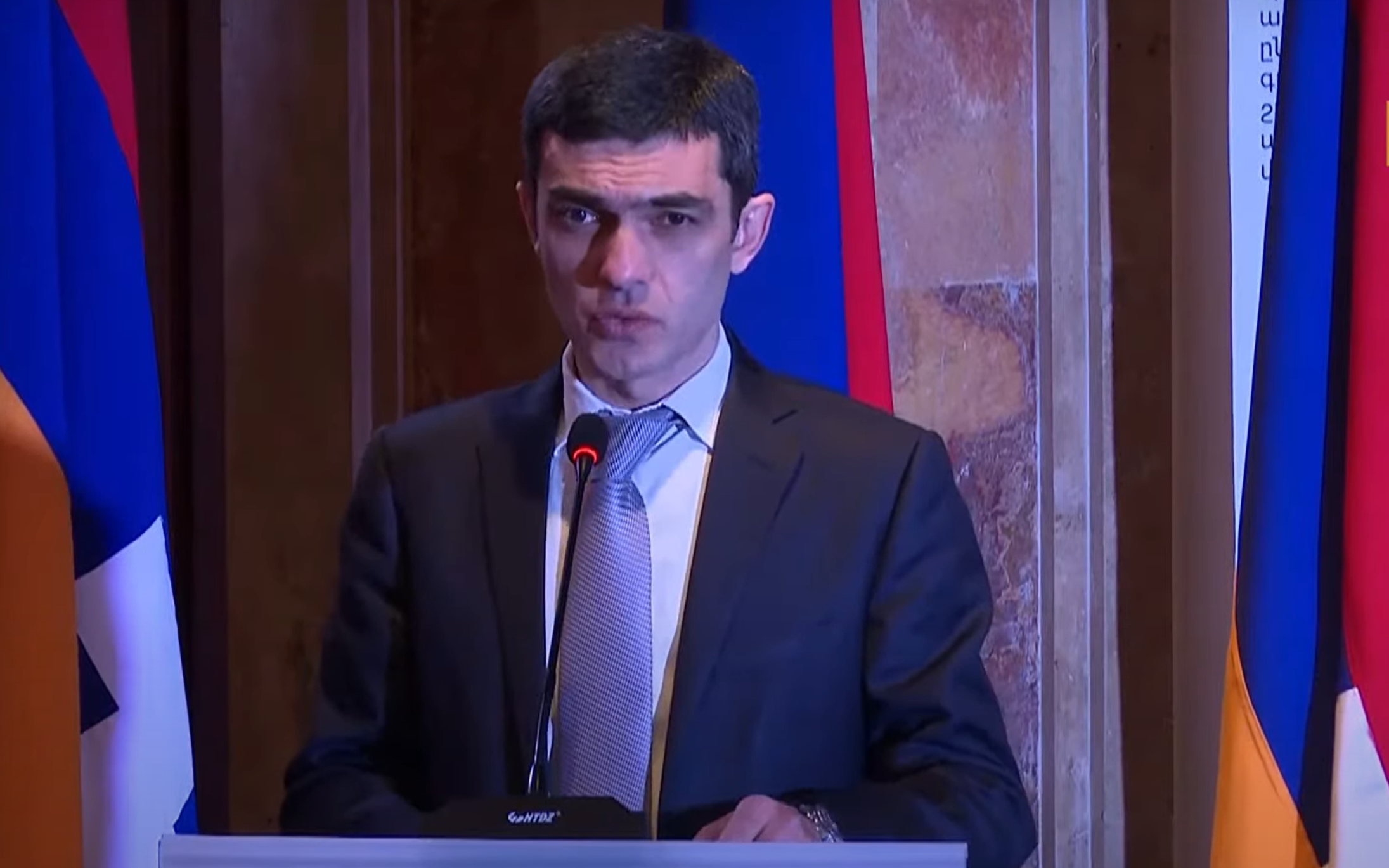 Armenians and Azerbaijanis lived in Nagorno Karabakh for a certain period of time in the past, but have never been integrated with one another, and the integration narrative generated by Azerbaijan has never been reality, Nagorno Karabakh government officials said Thursday during a press conference. They ruled out the incorporation of the Armenians of Nagorno Karabakh into Azerbaijan.
Nagorno Karabakh Foreign Minister Sergey Ghazaryan said that their official position regarding the Azeri integration narrative remains the same – "Artsakh [Nagorno Karabakh] will continue its struggle for the international recognition of its exercised right to self-determination," he said, adding that Russia, the US and France – the OSCE Minsk Group Co-Chairs – bear responsibility for the current situation given that negotiations are taking place within the OSCE Minsk Group for many years.
Ghazaryan mentioned the latest multiple provocations by Azerbaijan.
"The Armenian side's substantiations are so many that it is very clear, visible and understandable for everyone, including the international partners, that there can't be a combination of the Armenians of Artsakh and Azerbaijan, this is simply ruled out," he said.
Despite the hardships resulting from the blockade, the people of Artsakh remain committed to the path they chose and will utilize all efforts, expecting active participation of all partners, including the Armenian Diaspora.