Kocharyan votes for "dignified peace, economic prosperity"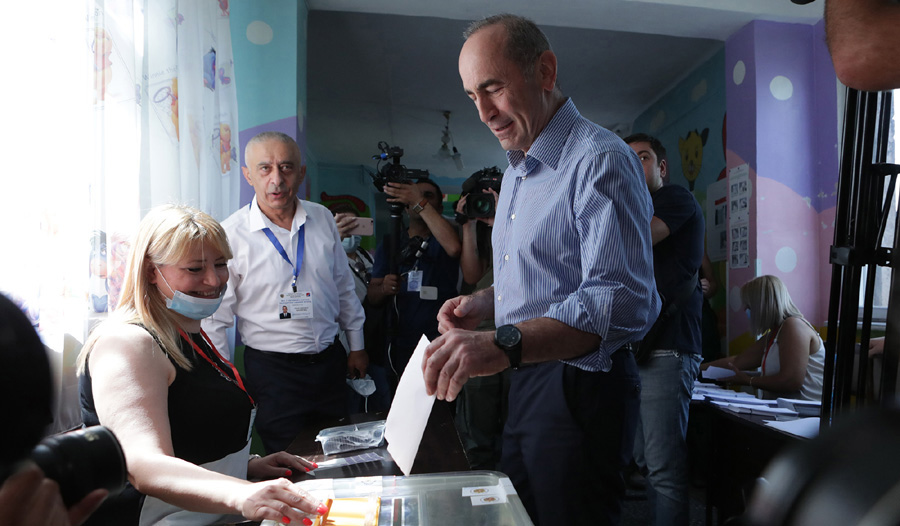 The leader of Hayastan (Armenia) bloc, Second President Robert Kocharyan and his wife, Bella Kocharyan, cast their ballots in Sunday, June 20's snap parliamentary elections, voting "for dignified peace and economic prosperity", Panarmenian reports.
Asked how he is assessing his chances of winning, Kocharyan charged: "Do you still have doubts?"
The former President also spoke about the alliance's contacts with former Prime Minister Karen Karapetyan, who has expressed support for the alliance although as PM he was a member of the Republican Party. Kocharyan said Karapetyan supports his bloc but failed to provide details about their collaboration in the future.