Waking Noah's Vines: Virtual Book Presentation & Wine Tasting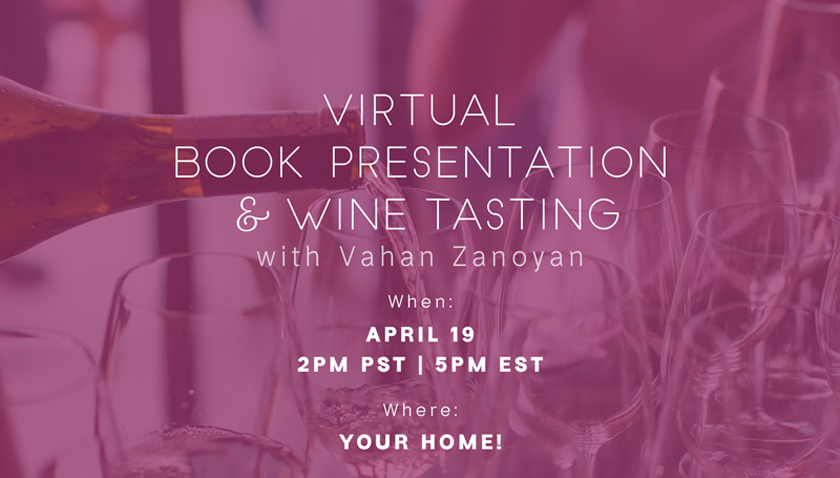 ONEArmenia invites you to dive deep into the history of Armenian wine, and learn about the country's current wine revival, with author Vahan Zanoyan.
Zanoyan will briefly present his latest book, WAKING NOAH'S VINES, while actress, voice artist, and filmmaker Nora Armani will read excerpts from the book. Following the book presentation, Zanoyan will present and discuss three Armenian wines and the grapes used to make them: Koor White, Van Ardi Red, and Tushpa Red. If you have a bottle at home, save it to drink along.
WAKING NOAH'S VINES tells the tale of a group of adventurous vintners from around the world who embark on a wine-infused journey to revive Armenia's 6,000-year-old wine industry after the country gains independence from the Soviet Union.
Apr 19, 2020 02:00 PM in Pacific Time (US and Canada)
A $20 donation to support rural winemaking families in Armenia is suggested, but not required. Join our webinar to uncover the secrets of Armenian wine!