Sumgait Crime has no statute of limitations, Armenian President says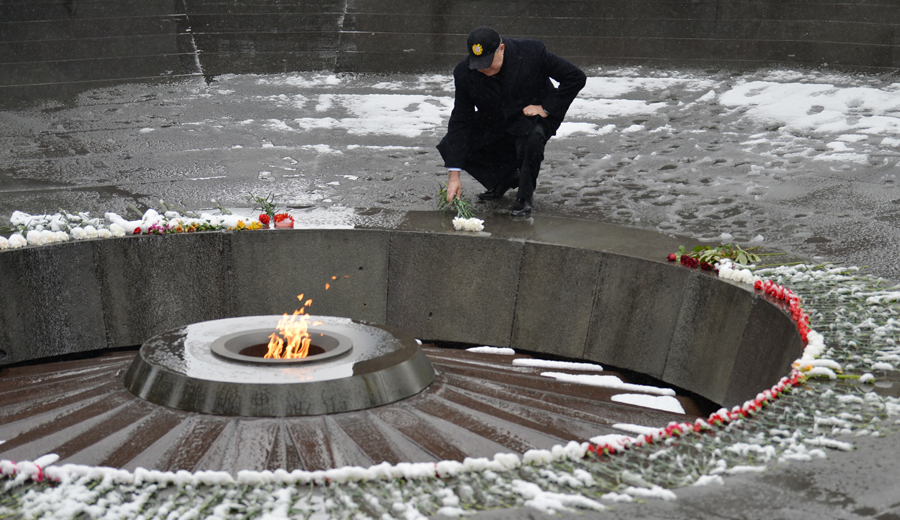 (Armradio) – President Armen Sarkissian visited the Tsitsernakaberd Memorial today to pay tribute to the memory of the innocent victims of Sumgait Crime.
"Today the whole Armenian nation recalls the crimes of February 27-28, 1988. In response to the peaceful demonstration of the Armenian population of Artsakh aimed at exercising the right to self-determination, massive bloody reprisals was organized against Armenians in Sumgait, Soviet Azerbaijan," the President said.
He added that hundreds of our compatriots were killed on the ground of national hostility, others were subjected to brutal violence and atrocities and were forced to flee their homes.
"The Sumgait tragedy has not statute of limitations, and we have to do our best to ensure that this terrible tragedy is condemned by the international community, gets recognized and is properly assessed," he added.
President Sarkissian also paid tribute to the memory of the Armenian genocide of 1915.