SkyPower interested in Armenia's solar energy sector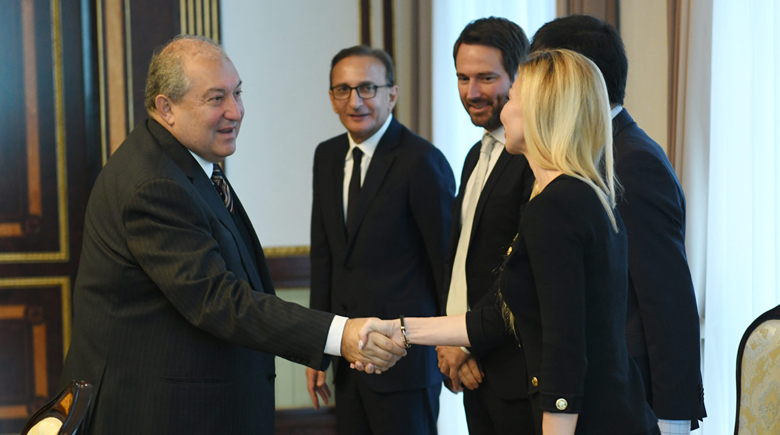 (Armradio) – President Armen Sarkissian received today the SkyPower delegation led by the company's Director General Charles Cohen.
Welcoming the willingness to cooperate with Armenia, President Sarkissian said "Armenia attaches importance to the development of the renewable energy sector and is open to cooperation.
"I hope you will hold productive discussions with government representatives and will outline concrete directions of cooperation," the President said.
Charles Cohen said they are interested in cooperating with Armenia and have already carried out preliminary research on the opportunities for development of solar energy in Armenia and implementation of programs that will be presented during the forthcoming meetings with the representatives of the Armenian government.
He also briefed the President on their plans in a number of countries around the world, noting that the company is represented on almost all continents.