Servicemen of Russian peacekeeping contingent in Artsakh hold training classes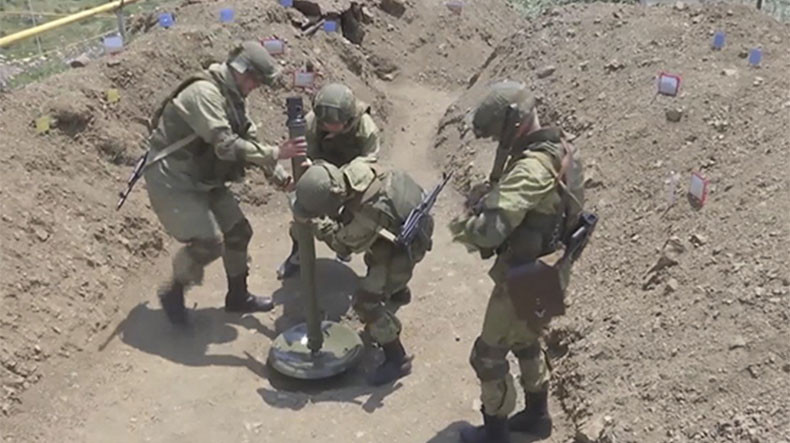 As part of planned combat training exercises, servicemen of the Russian peacekeeping contingent in Nagorno-Karabakh (Artsakh) completed a number of training tasks at the training ground, the Defense Ministry of Russia reported on Monday.
In the course of practical actions, the military personnel improved the skills of bringing mortars to a combat and marching position. Also, the gunners practiced the coherence and speed of calculations during firing, aiming at the target by coordinates. In addition, the mortars practiced a number of standards for target reconnaissance and changing firing positions.
"Combat training is carried out daily at the base of the post itself. For this, we have built our own training and material base of the order, where it is possible to conduct fire, engineering, and topographic training," said the commander of the observation post, Alexander Belousov.
Despite the round-the-clock duty of Russian peacekeepers at observation posts, the command of the Russian peacekeeping contingent has planned classes in the main types of combat training.
In total, about 50 servicemen of the Russian peacekeeping contingent were involved in combat training.