Senator Lindsey Graham blocks Armenian Genocide resolution after meeting with US, Turkish presidents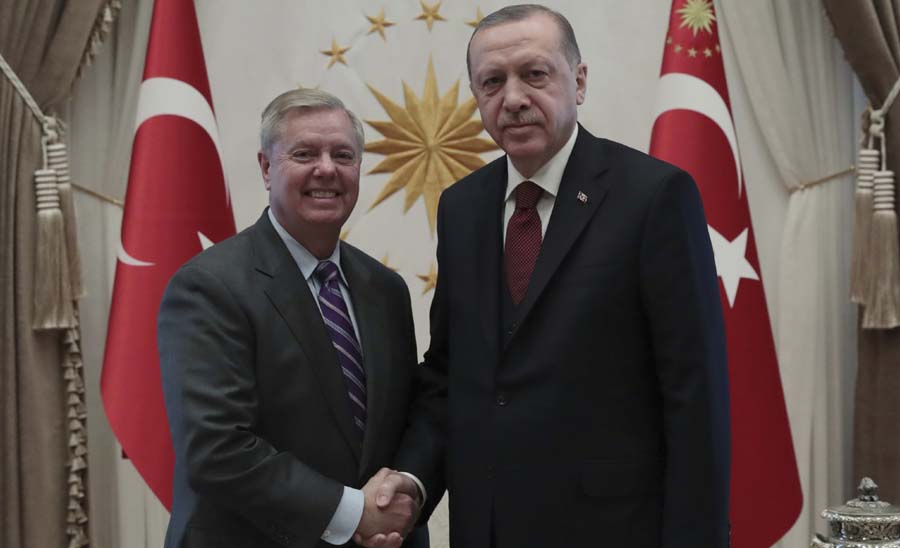 US Senator Lindsey Graham has blocked a resolution to formally recognise the mass killing of Armenians by Ottoman Turks during World War One as a genocide, BBC reports.
Republican Senator Lindsey Graham said lawmakers should not "sugarcoat history or try to rewrite it".
Mr Graham's objection came hours after he attended a meeting with US President Donald Trump and Turkish President Recep Tayyip Erdogan.
The vote on the issue was viewed by Turkey as highly contentious.
To become official policy, the resolution needed to be approved by both houses of Congress and then be signed by the president.
It passed the House of Representatives by a vote of 405 to 11 in October, shortly after Turkey's military offensive against Kurdish fighters – allied to the US in fighting the Islamic State (IS) group – in northern Syria.