Scholarship in memory of singer Kevork Hadjian awarded in Yerevan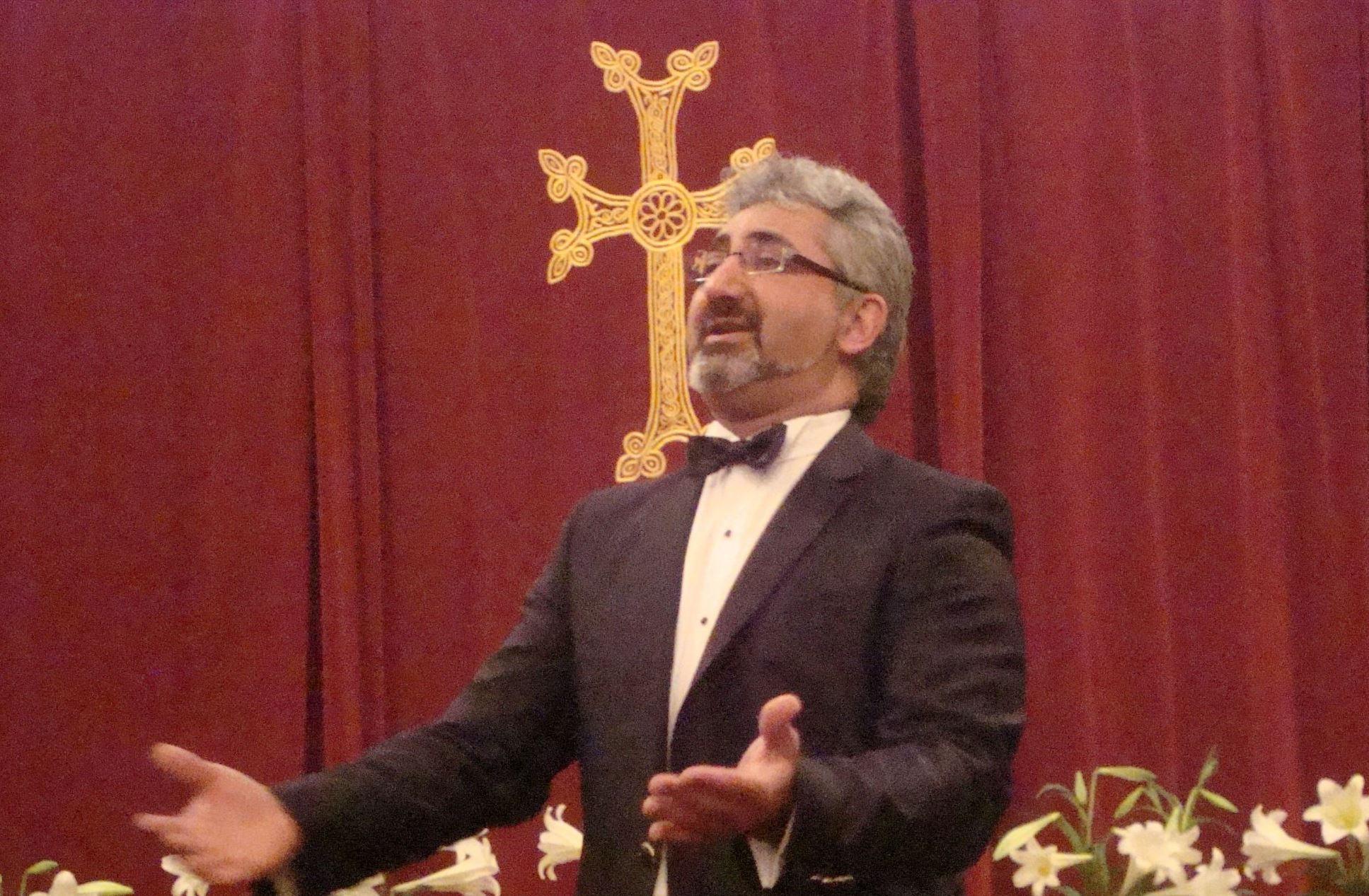 The Yerevan Komitas State Conservatory on Wednesday hosted the awards ceremony of the Golden Seeds Scholarship of Appreciation and Respect honoring famous Lebanese-Armenian opera singer Kevork Hadjian, who was killed on the Artsakh frontline during the 2020 war.
The Golden Seeds Scholarship has been launched by the Armenian Santa Claus charity fund, which awards it to talented students every six months in collaboration with the Komitas Conservatory and Hadjian's family.
This semester's recipients of the Golden Seeds Scholarship of Appreciation and Respect were Luiza Petrosyan, Tovmas Karapetyan and David Khachatryan.
Born in Anjar, Lebanon, in 1971, Hadjian's musical prowess was evident from an early age. In 2004, Hadjian and his family moved to Armenia and it is then that he began seriously pursuing a career in music. Hadjian enrolled at the Komitas State Conservatory in 2005, studying under the esteemed Armenian opera singer, Parsegh Toumanian. After graduating in 2009, Hadjian's musical career skyrocketed. He was killed in acton on October 6, 2020, while fighting on the Artsakh frontline. He was 49.