Russian peacekeepers escort 172 pilgrims to Amaras and Gandzasar monasteries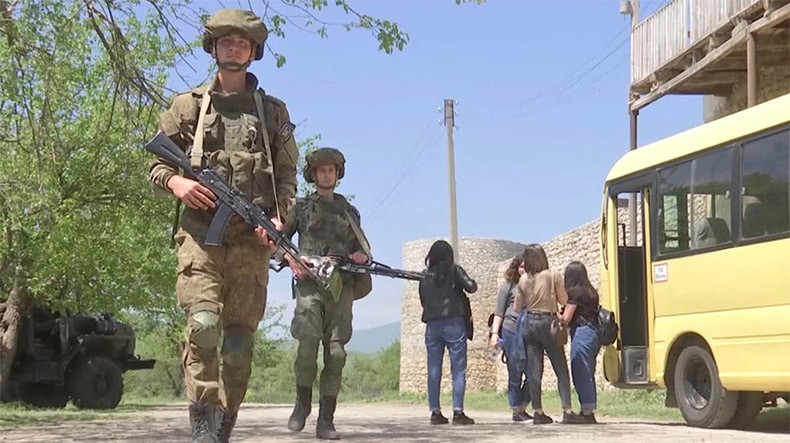 The pilgrims and local residents of Artsakh (Nagorno-Karabakh), accompanied by the military personnel of the Russian peacekeeping contingent, on Sunday visited the Christian monasteries of Amaras and Gandzasar, the Russian Defense Ministry said in a statement on Monday.
"Today we escorted the pilgrims to the Gandzasar monastery, ensured their safety and accompanied them back to Stepanakert after the service," said Sergei Vitko, an officer of the peacekeeping contingent.
The gathering of pilgrims was carried out in the city of Stepanakert, from where, accompanied by Russian peacekeepers, one column of 74 people went to the Amaras monastery, and the second one of 98 people went to Gandzasar. After the service, the pilgrims were escorted back.