Police detain protesters outside government building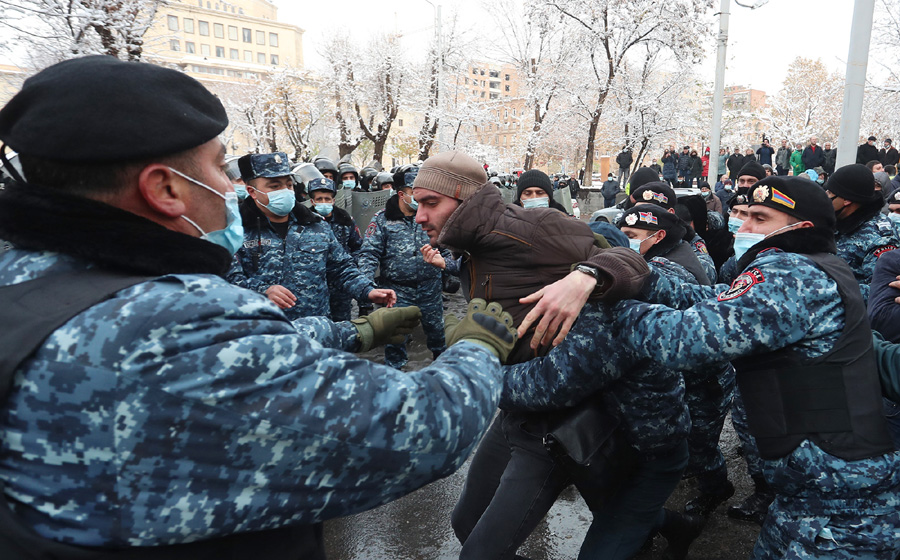 Police on Thursday detained a number of opposition activists protesting outside the government building to demand the resignation of Prime Minister Nikol Pashinyan.
Police officers tried to clear the way for the cars of the government members, including Nikol Pashinyan's car, to drive out of the area of the building.
Some of the demonstrators were trying to resist detention, urging police officers not to serve the "Turk who has surrendered the homeland to the enemy."
"Are you protecting traitor Nikol?" It's a shame. You must stand by the people, aren't you Armenians?" angry protesters said.
Nevertheless, the convoy of government vehicles managed to pass through protesters under the chants of "Nikol the traitor".