PM Pashinyian to Quebec premier-designate: Armenia business climate becoming more favorable for investments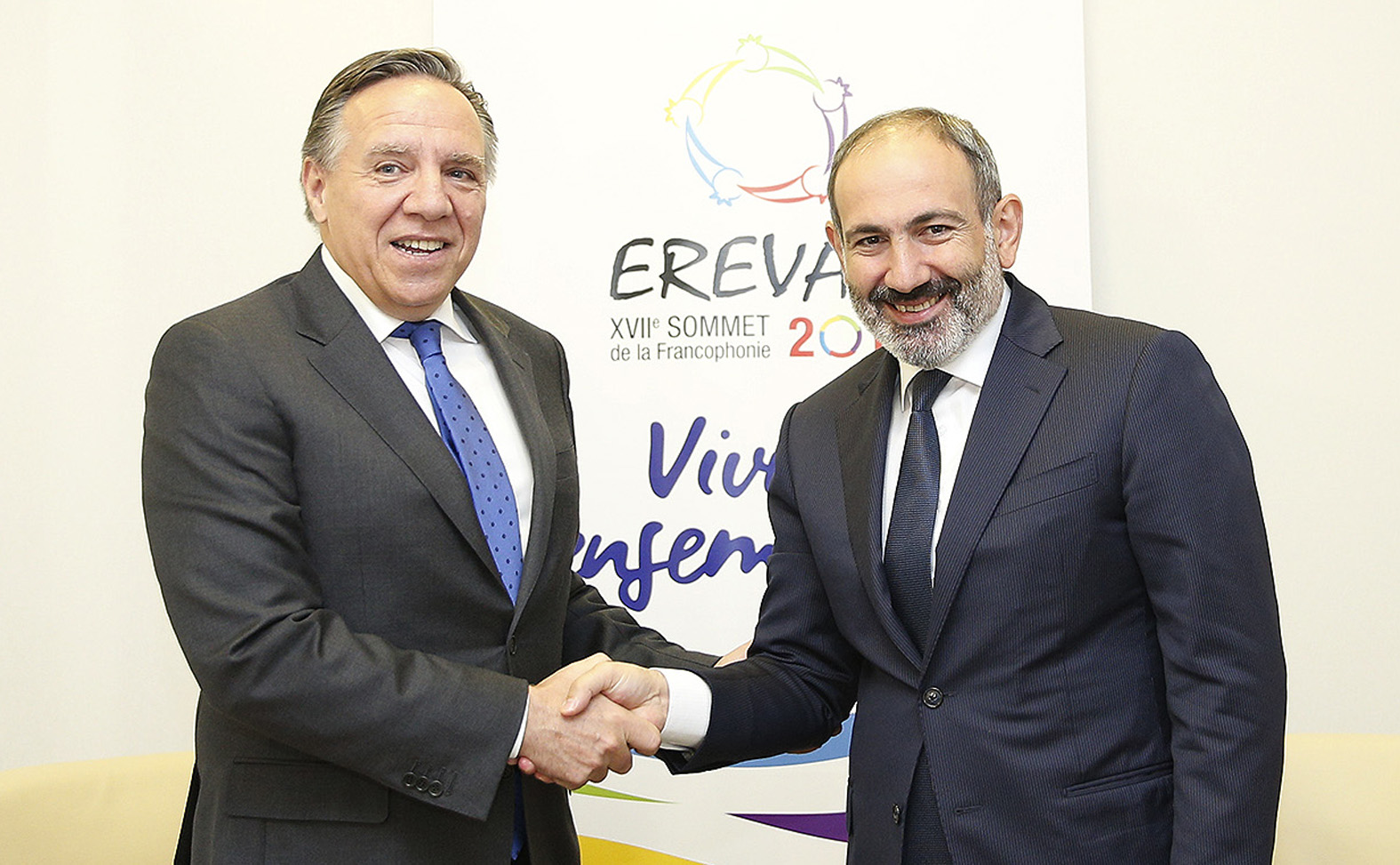 Armenia's Prime Minister Nikol Pashinyan on Friday received premier-designate François Legault of the Canadian province of Quebec, and discussed the avenues for making bilateral economic partnership grow deeper.
The head of Armenia's government noted that the business climate in the country is gradually improving and becoming more favorable for investments, and the Armenian side looks toward attracting foreign investments.
The Quebec premier-designate, in turn, expressed interest in the development of mutual economic cooperation.
In the context of deepening bilateral relations, the interlocutors underscored the strengthening of humanitarian ties.
Separately, PM Pashinyan expressed thanks for Quebec's determined and principled position in favor of the recognition and condemnation of Armenian Genocide, and for passing several relevant resolutions.
Pashinyan and Legault exchanged views on regional security too.