LAPD releases video showing suspect hanging Turkish flags at Armenian schools (video)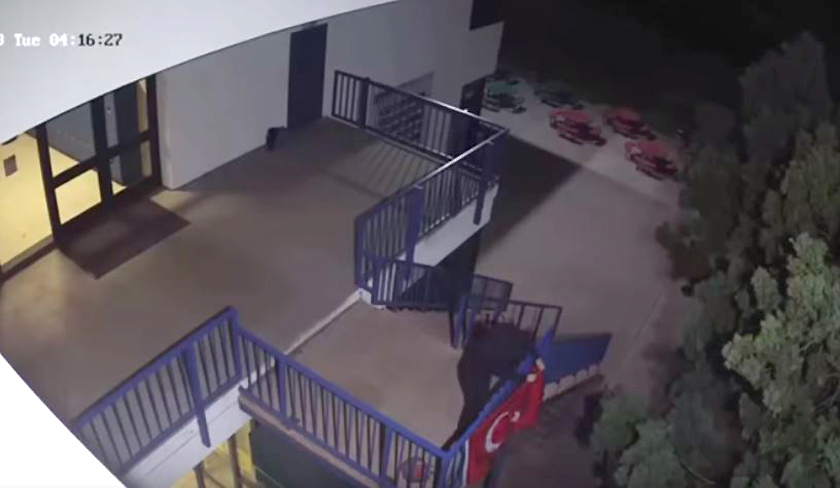 PanARMENIAN – The Los Angeles Police Department has released a video showing a person hanging Turkish flags at public Armenian schools.
Detectives are seeking the public's help identifying a suspect targeting Armenian schools with Turkish Flags, LAPD said.
On January 29, 2019, the suspect jumped the front gate and zip-tied twelve flags throughout the Holy Martyrs Armenian church/school. The suspect then fled the location. Video surveillance captured the suspect's actions.
During the investigation, detectives learned of a similar incident at another school within the Los Angeles Police Department's Topanga Division at AGBU Manoogian-Demirdjian School.
Both locations are Armenian churches/schools.
The suspect is described as a male who is approximately 5 feet 8 inches to 5 feet 11 inches tall. He was wearing a black mask, black hooded sweatshirt, black pants and black shoes.