'March of dignity' for Pashinyan's resignation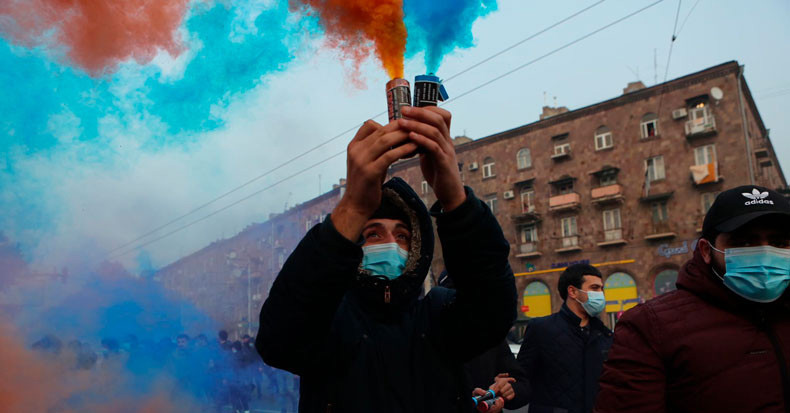 A "march of dignity" to demand the resignation of Prime Minister Nikol Pashinyan has kicked off from metro station Sansuntsi Davit in Yerevan. Representative of political forces, intellectuals and citizens have gathered in the adjacent square.
To remind, the marches, held on daily basis, yesterday commenced at Vahagn Davtyan Park in the Arabkir district and continued through central streets in downtown Yerevan.
Before the march commenced, the representative of ARF Dashnaksutyun Spartak Seyranyan made short remarks for the representatives of media. "What is stopping  Pashinyan to resign and allow to hold free, fair and transparent elections. In that case the people will be able to express their attitude through their free will." Seyranyan stressed that even Pashinyan does not believe free elections can be held under his rule.