Ghalbourjian Group to construct vegetable oil plant in Armenia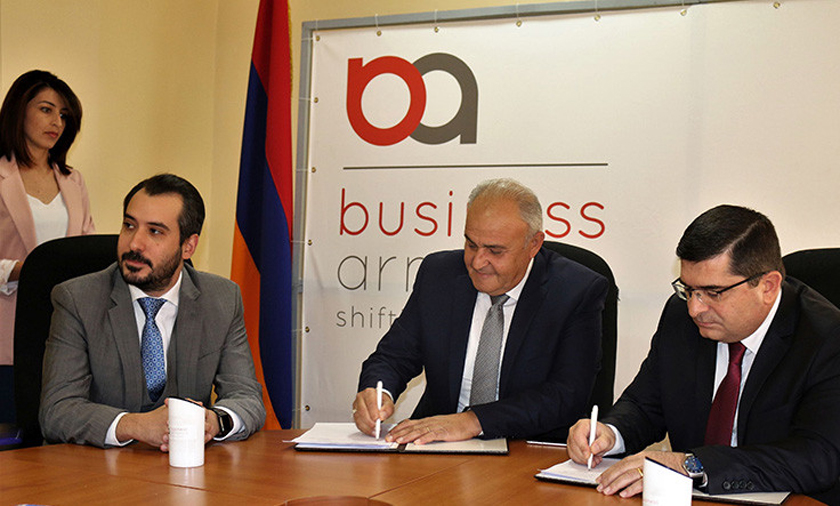 With the support of Business Armenia and an investment of several million dollars, a new factory will be established in Armenia. The investment is made by the Ghalbourjian Group company aiming to start a production of vegetable oils and other agricultural additives. In the first stage of the project, the firm is investing $500.000, Business Armenia said in a press release.
The plant will be constructed in Masis city of Ararat province and will occupy about 6,000 square meter area. Over 40 new jobs are set to be created within the first phase of the investment. In the second stage, farmers will be involved to conduct the cultivation of sesame seeds.
"The factory will mainly produce sesame oil. Export agreements with the Arab market partners have already been reached," stated Mr. Hayk Mirzoyan, the head of Business Armenia's Businessmen Support team.
"In recent years, the consumption of vegetable oil by the international market has substantially increased. Taking into account the high demand, target markets for the Armenian product will also include EAEU, the Middle East, some EU countries, Canada, and others," CEO of Business Armenia Armen Avak Avakian said.
During the next stage of the investment program, it is planned to establish a machine-tool factory, which will supply the market with conveyors, containers, stainless steel mills to use in food, wine, mineral water, and other productions.
"I want my grandchildren to move to Armenia. When I start my work and they see that it is possible to live a good life in here, they will definitely come," said Zohrab Ghalbourjian, the founder of Ghalbourjian Group company.
Business Armenia has contributed to the registration of Ghalbourjian Group company, land and raw material acquisition, business plan development, state support, and other issues.