French President Hollande calls for additional efforts to reach penalization of Armenian Genocide denial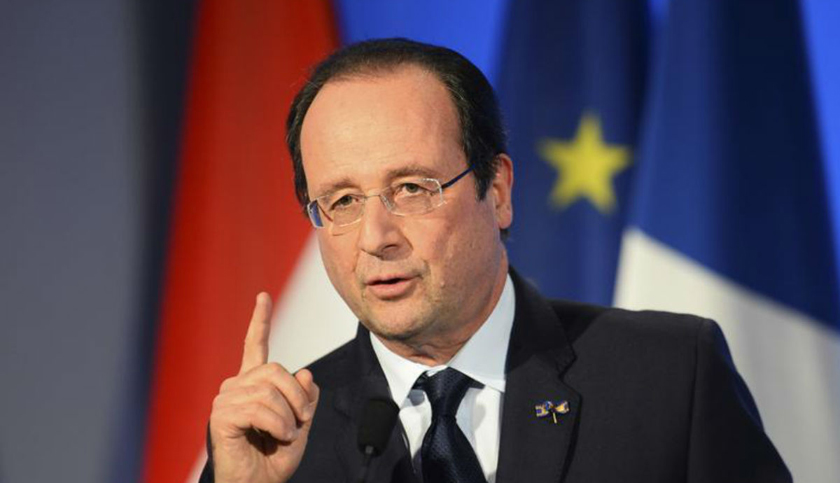 French President Francois Hollande commemorated the 102nd anniversary of the Armenian genocide today.
"I wanted to be among you for this commemoration of memory of the victims of the Armenian genocide," Hollande said at the event.
A few days before the end of his term, Francois Hollande announced the introduction of an annual "week of research on genocide, crimes against humanity and mass crimes" which will symbolically begin on 24 April, the day of commemoraton of the Armenian genocide.
The aim is to allow pupils "to reflect on extreme violence, particularly through the example of the Armenian genocide", declared the President of the Republic on the occasion of the 102nd anniversary of the 1915 genocide.
Francois Hollande also called for continuing the procedures to obtain the "penalization of Holocaust denial". Aprevious project  sanctioning the negation of the Armenian genocide in 1915, voted by the parliament on 1 July 2016, was then invalidated by the Constitutional Council.
"It is not for me to comment on it since this decision (of the Council) is binding on all of us," he said, adding that "we must not forget this path of penalizing genocide denial, "he said.
"We will find the ways, there are, we will adapt our texts and we will recognize them if necessary by the European Court of Human Rights."
"Genocide denial is not an opinion, it is the negation of the truth," Hollande stated.T