Explosion at fuel depot near Stepanakert: Casualties reported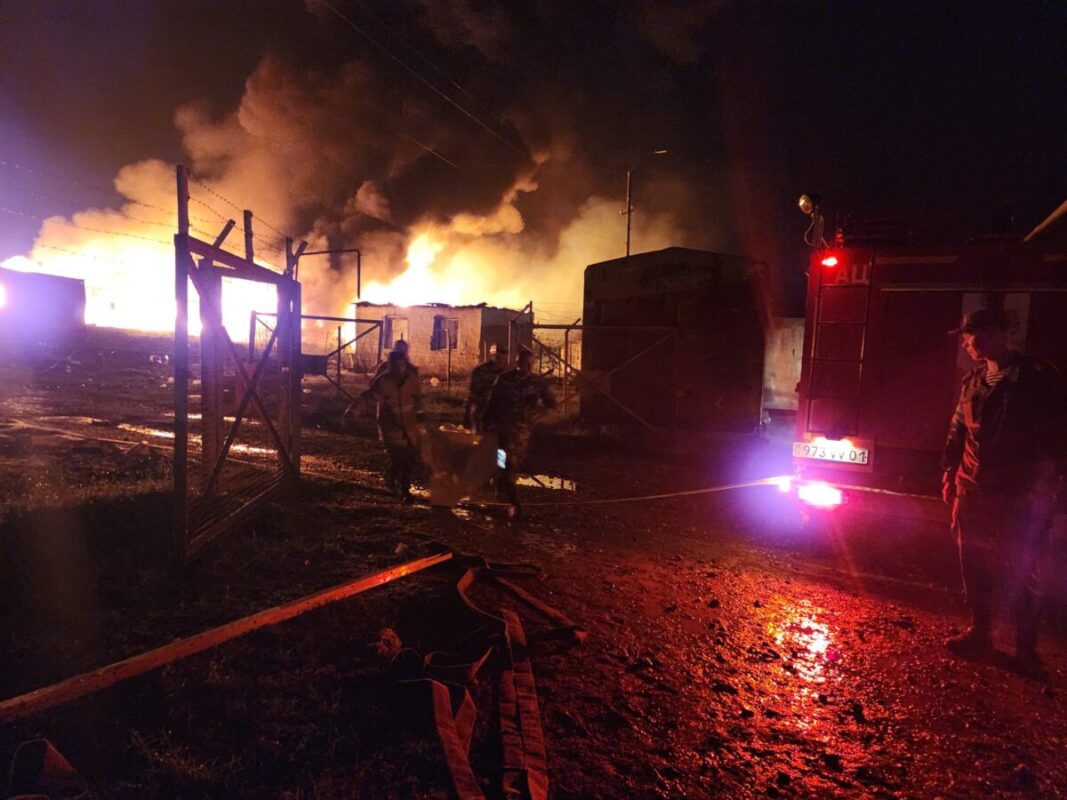 A strong explosion occurred at a fuel depot near the Stepanakert-Askera highway, Artsakh's State Service for Emergency Situations reports.
Rescue and medical groups are working on the site, it said.
The exact number of deaths and those wounded is still unclear, Human Rights Defender of Nagorno-Karabakh Gegham Stepanyan said in a statement.
He warned that Nagorno-Karabakh is unable to provide sufficient medical assistance to the wounded.
"Medical assistance is being provided to those wounded in the Republican Medical Center and the Stepanakert Children's Hospital in conditions of limited possibilities in terms of treatment and medications, which is insufficient. There is an urgent need to evacuate those wounded by airlift to save their lives," he said.
Print
    |  
Հայերեն
  |  
На русском
  |  
En Français
 |  
A