Defence Minister Sajjan briefed on potential Canadian military training for Armenia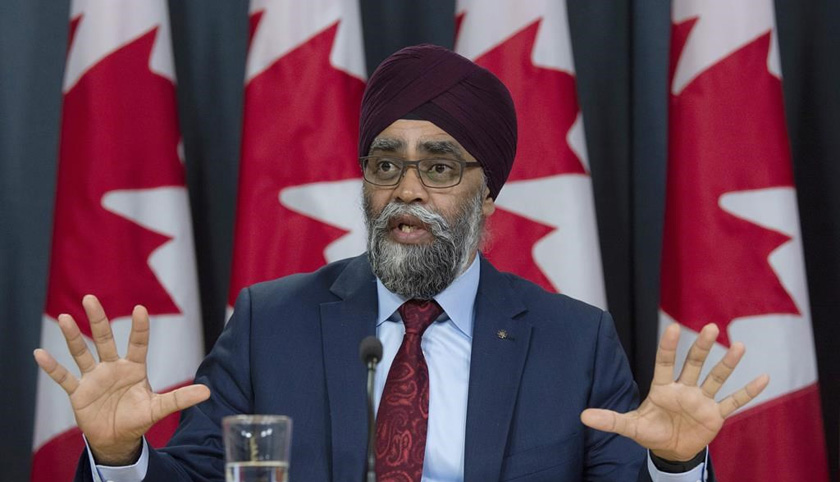 Defence Minister Harjit Sajjan was briefed last year about plans for the Canadian Forces to train Armenian military personnel but his officials say such instruction won't proceed, The Ottawa Citizen reports.
Nine months before the conflict, National Defence policy advisors outlined to Sajjan the potential for Canadian military training for Armenia. They asked the minister for a decision on the matter, according to a briefing note prepared for Sajjan.
But Sajjan's spokesperson Floriane Bonneville said there are no plans to conduct training with Armenia.
Fighting broke out in September between Armenia and Azerbaijan over the disputed region of Nagorno-Karabakh. During the six-week conflict, Turkey supported Azerbaijan with military aid, including drones equipped with Canadian surveillance equipment. A ceasefire was brokered by Russia.
Armenian forces shot down a Bayraktar drone and displayed the Canadian-made equipment on the aircraft. The equipment was manufactured by L3 Harris Wescam in Burlington, ON.
The Canadian Forces has ongoing training missions in Latvia and Ukraine. It also has around 500 military personnel operating in various Middle East nations as part of efforts to counter the Islamic State of Iraq.