Czech parliamentarians visit Armenian Genocide Memorial in Yerevan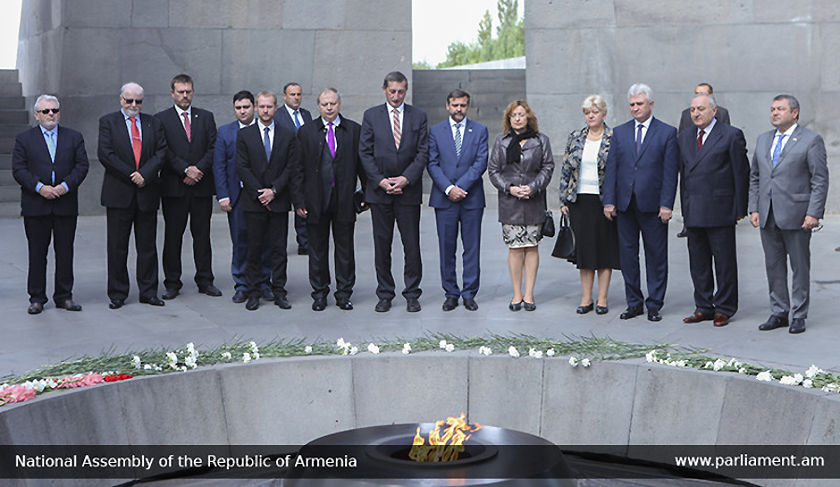 A delegation of Czech parliament members on Wednesday visited the Armenian Genocide Memorial-Complex in Yerevan to pay homage to the big tragedy's victims.
Led by Milan Stech, the president of the Czech Senate, the guests laid flowers at the monument and observed a moment of silence in memory of the martyrs, reports the National Assembly's press service.
They later visited the Genocide Museum-Institute to get familiarized with historical records, and other documentary evidence dating from the Genocide period.