Azerbaijani textbook features map of Greater Armenia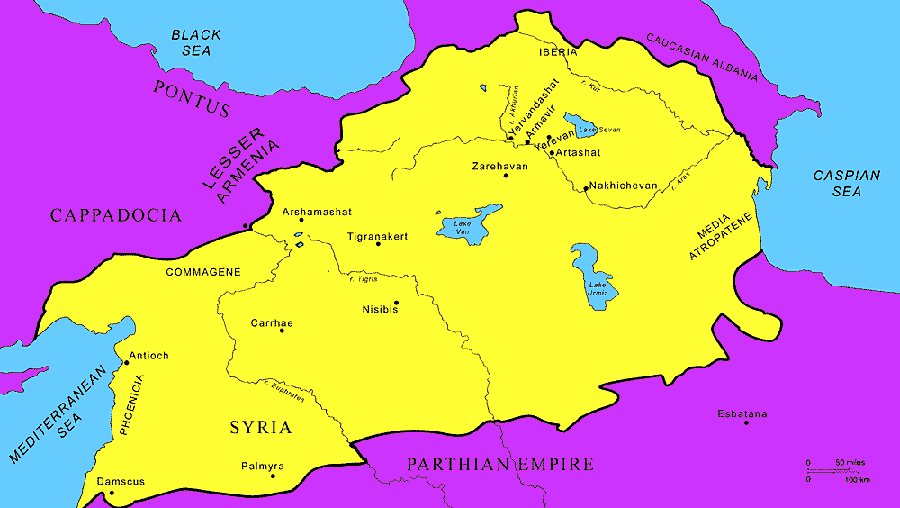 (Panarmenian) – Azeri social media users have posted a picture of a map of Greater Armenia they found in school textbooks on the history of Azerbaijan.
In a 10th grade textbook, the Russian sector features a map showing what is known as sea so sea Armenia which includes parts of present-day Azerbaijan, Iran, Georgia and Turkey, Vesti.Az reports.
Authored by nine historians, the textbook was published in Baku this year with a circulation of 7,000 copies.
The phrase "sea to sea Armenia" is a popular expression used by Armenians to refer to the kingdom of Tigranes which extended from the Caspian Sea to the Mediterranean Sea.